August 12, 2019
Feature Homes
Winter retreat
Transforming a budget shack into a luxury retreat, while retaining its beachside character, takes a whole lot of styling know-how.
As you round the bend onto the esplanade at Silver Sands beach, the view catches you off-guard. The little town leading up to the beach is charming, but the vista along the most westerly street is breathtaking.
It's a street Amanda Swale, director of One Rundle Trading Co, had driven along many times before she'd ever set foot in a home along the strip. She and her husband Adrian always had hopes to own one of the 1970s shacks, and she asked a real estate agent to keep an eye out for any availabilities. They were so keen, they bought this property as soon as it became available — without even going inside. Although, Amanda did walk up the exterior staircase to check out the view and peek in the windows.
"It needed a lot of work, it was basically falling down," Amanda says. As a matter of urgency, the bathrooms were renovated.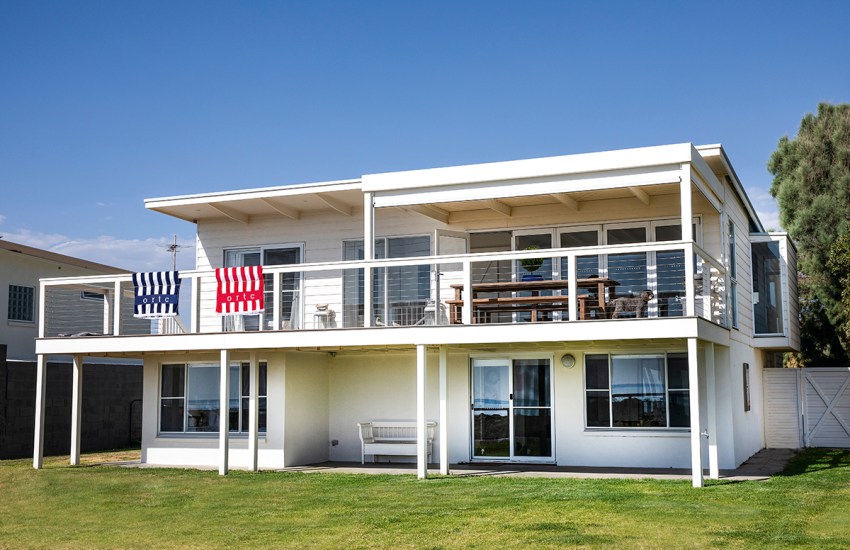 That was 10 years ago and, in the intervening decade, the Swales made some small alterations, but it was essentially a basic shack. There was still work to do in the claustrophobic space so, a little more than a year ago, they enlisted the help of William Noble from Noble Homes for a complete transformation.
"We didn't want to knock it down. There's so much history in the strip and we've had some great times here. We left a couple of beams and a stud, but gutted the whole thing."
Now, it's a true retreat; a place to enjoy the indoors just as much as the outdoors.
There were a few simple things on the wish list: the home needed a serious style update, it needed to feel more open and roomy, and it had to be welcoming for entertaining with family and friends.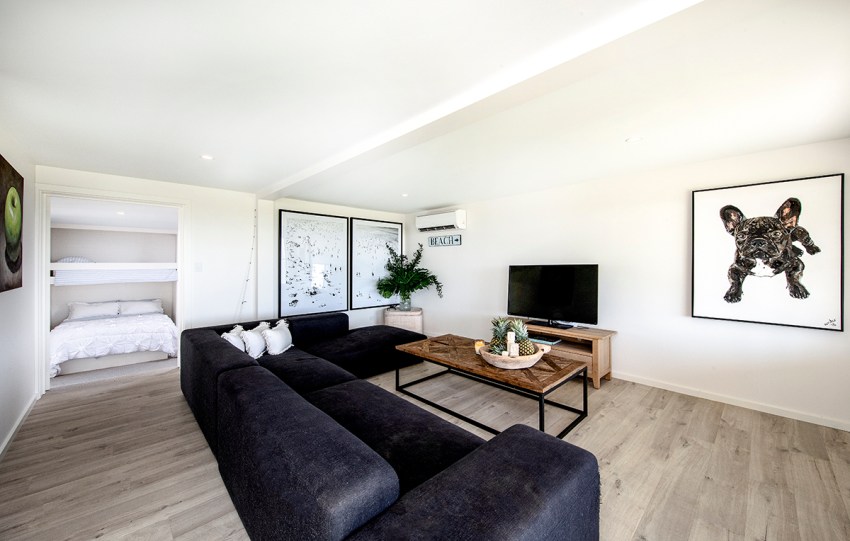 Amanda sat down with Sally Young from Nelson Architects and came up with about four different options, workshopping until she was pleased with the result. There was no haste to get it right — they took six months to perfect the plans.
They ended up with a light, airy nod to a classic beach shack, styled with subtle tones and textures to give it the perfect relaxing feel.
Downstairs is a sanctuary for guests. There's a comfortable and welcoming living space to retreat to, simply styled to suit any visitor. A recessed guest bedroom features two partially built-in beds. Between them is a ladder leading to two bunk beds concealed above. It's the perfect living arrangement for a family. It's child-friendly, without being childish.
Upstairs is Amanda and Adrian's domain, as well as an open space for entertaining. The master bedroom sits behind a sliding barn door, built by William. White walls create an open space, with restrained pops of colour sneaking in through styling choices.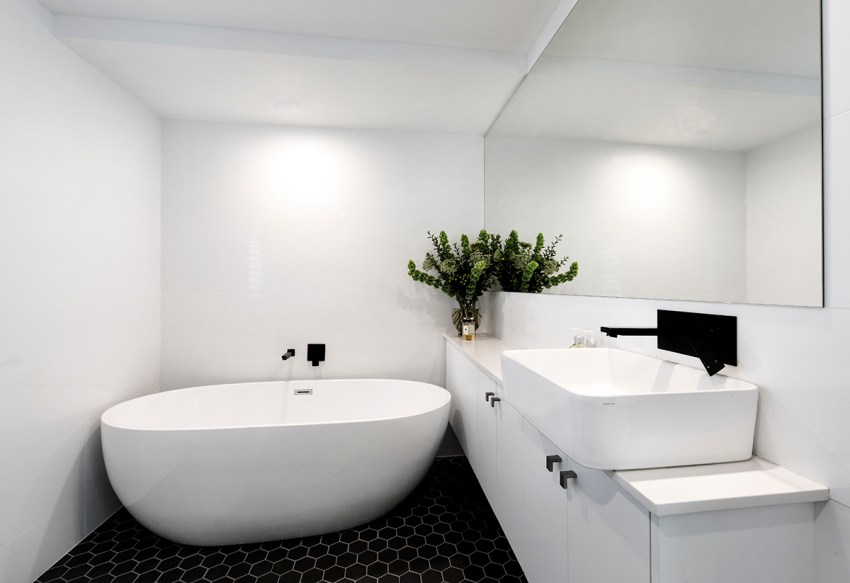 There's a similar colour palette throughout. Neutral tones and splashes of blue work their way in through furniture, floorboard and artwork. Textures in the furniture and bedding add another layer and elevate the theme from simple to stylish.
When the home is full, everyone congregates around the kitchen, inevitably spilling out onto the deck, extended in the renovation. The water is always on full view through glass bi-fold doors, although they're almost always open for full appreciation of the vista.
The deck is the perfect spot to watch boats sailing by, and wave to the neighbours. Amanda says they're lovely, but appreciates the option to close things off with awnings for a little privacy.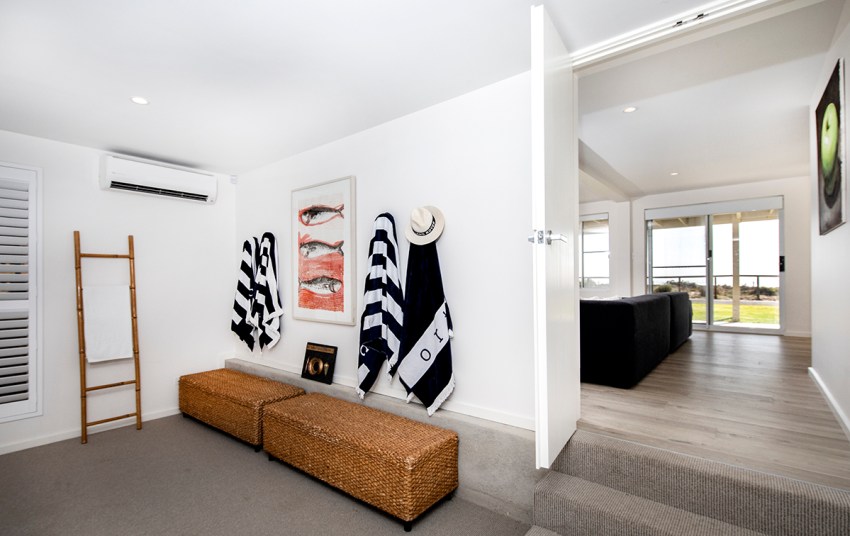 Outdoor cooking and dining is a huge part of the lifestyle at the beach house. A barbecue on the side deck means all the cooking can be done out of view of the guests and there's no clutter on the front deck.
A dining table and fireplace at the home's rear is perfect for an evening get-together. The structure was an engineering challenge; it had to be built several metres into the ground because the area turns into a wind tunnel during dicey weather.
While beach houses are often associated with summer, and this one certainly does get its fair share of use in the warmer months, Amanda says it's also a fabulous spot during winter. "Watching the storms roll in from the deck is amazing."
One of Sally's clever ideas was a pop-out box in the living space, allowing for an added view of the ocean, and extra light streaming in. Sally and Amanda also chose to butterfly the roof upwards on one side to give a little extra height. The ceilings were lifted about 30 centimetres and, while it was a small change, the result is a space that feels much larger.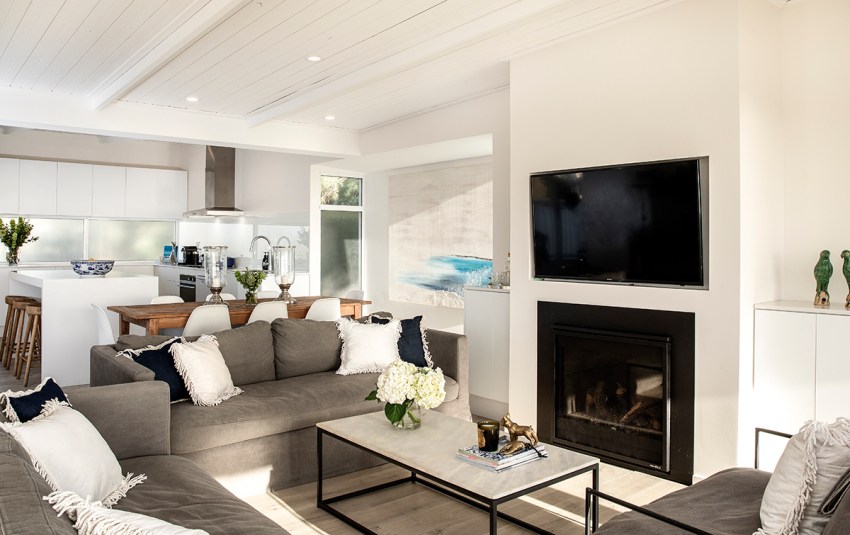 The first renovation of the bathrooms was just a simple one to make them liveable, but this time around, they're sleek and modern. Amanda's daughter, Chloe, pushed for the on-trend bathroom item of the moment — matte black taps. Marble herringbone patterned tiles and hexagonal tiles have been used on the floors to add interest.
The turnaround from the start of the renovation to completion was fast and furious. Come mid-November, there were no stairs in the stairwell and the kitchen was just going in.
The Swales were in and celebrating the post-Christmas period by December 26.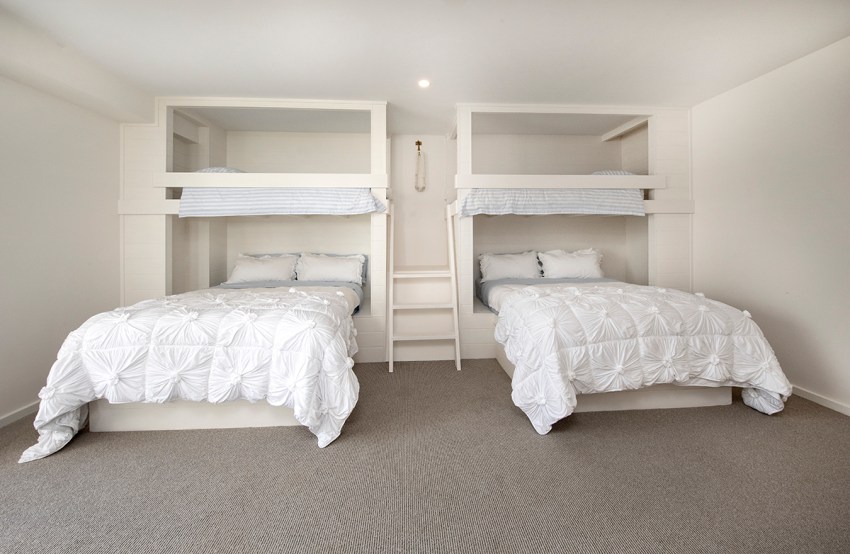 While the renovation went smoothly, Amanda says the key is to find a way around anything that does go wrong. "Don't be immovable in your ideas. Every problem has a solution, you just can't get too bogged down with how it was meant to be."
The beach house is always full of friends and family — they too spend a couple of days each week there — and the lifestyle it offers is ideal. Everything in the home is designed to be durable, stress-free and easy to keep clean.
"Life is crazy so it's great to come down here. We've got gorgeous friends here, but it's far enough away that if you don't want to see anyone, you don't have to. The problem is going home. I'm happy when I get here and I never want to leave!"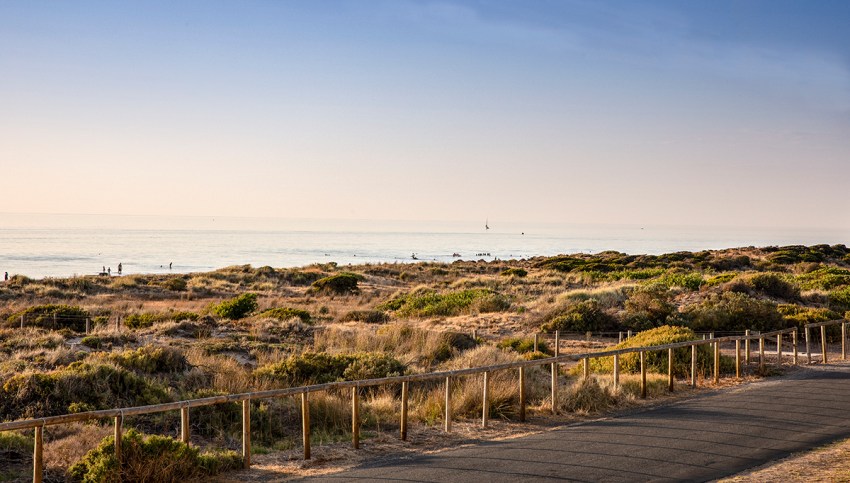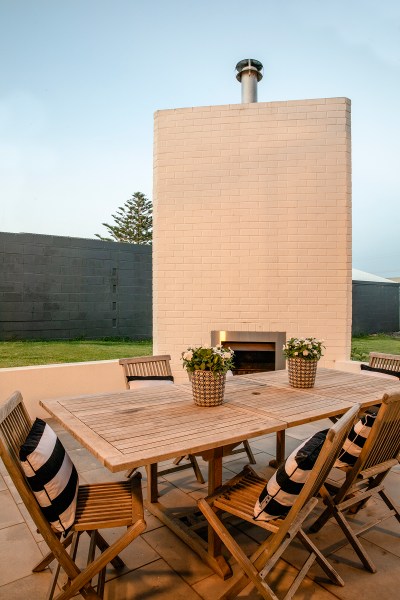 Subscribe now
Subscribe Today!
Subscribe to South Australia's biggest-selling magazine, showcasing the best of Adelaide and South Australia.
From only $9 per issue
including free delivery to your door.