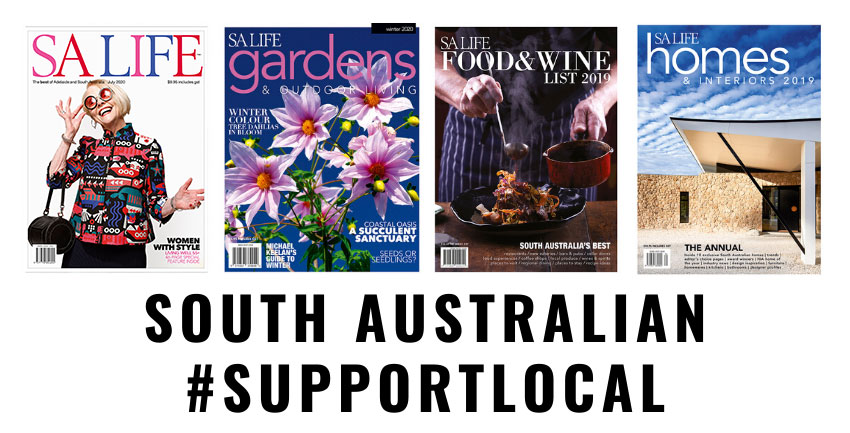 SALIFE magazine will continue to support the South Australian community and publish as usual during the COVID-19 outbreak.
To keep us all informed and entertained as we self-isolate, it is now possible to order a single issue of SALIFE magazine for delivery to your home, or purchase a short, three-month subscription to make sure you don't miss out over the coming months.
SALIFE is published 11 times a year, released on the first Thursday of the month.
SALIFE Gardens & Outdoor Living is published 4 times a year.
SALIFE Food & Wine is published annually in November.
SALIFE Homes & Interiors is published annually in November.
As a subscriber you'll enjoy:
– Seeing inside the state's most spectacular homes and gardens,
– Being inspired by some delicious recipes,
– Looking at the latest in fashion and accessories,
– Exploring the performing and visual arts scenes,
– All this and more delivered to your door!
A subscription to SALIFE makes the perfect gift any time of year, just select the gift option when purchasing your subscription.
Complete the details below and your subscription will start from the next issue of SALIFE.