PREMIUM SAHOMES: $3.3M Aldgate masterpiece
Set on picturesque grounds, Antonia and John Smith's expansive family home is a masterpiece of Adelaide Hills family living.
Set on picturesque grounds of almost 9000sqm, this expansive five-bedroom Adelaide Hills property is testament to the determination of Antonia and John Smith in their quest to create a dream home; their masterpiece.
Antonia and John are downsizing from the home — a project completed over several years with a focus on family living, entertaining and making the most of the location.
"It's been a lot of hard work but I've loved living here," says Antonia who, in her 60s, took an impressive hands-on approach to the build despite having battled cancer twice in the past 20 years.
"It's a beautiful piece of land. I built the home with a family in mind. Kids would enjoy the space and the life out here. There are ducks in the dam, rabbits, koalas, a kangaroo occasionally goes hopping through the property; it's just a lovely place to live," she says.
"We didn't scrimp on anything, it's a very solid home. It's a special and unique piece of land in a secluded location."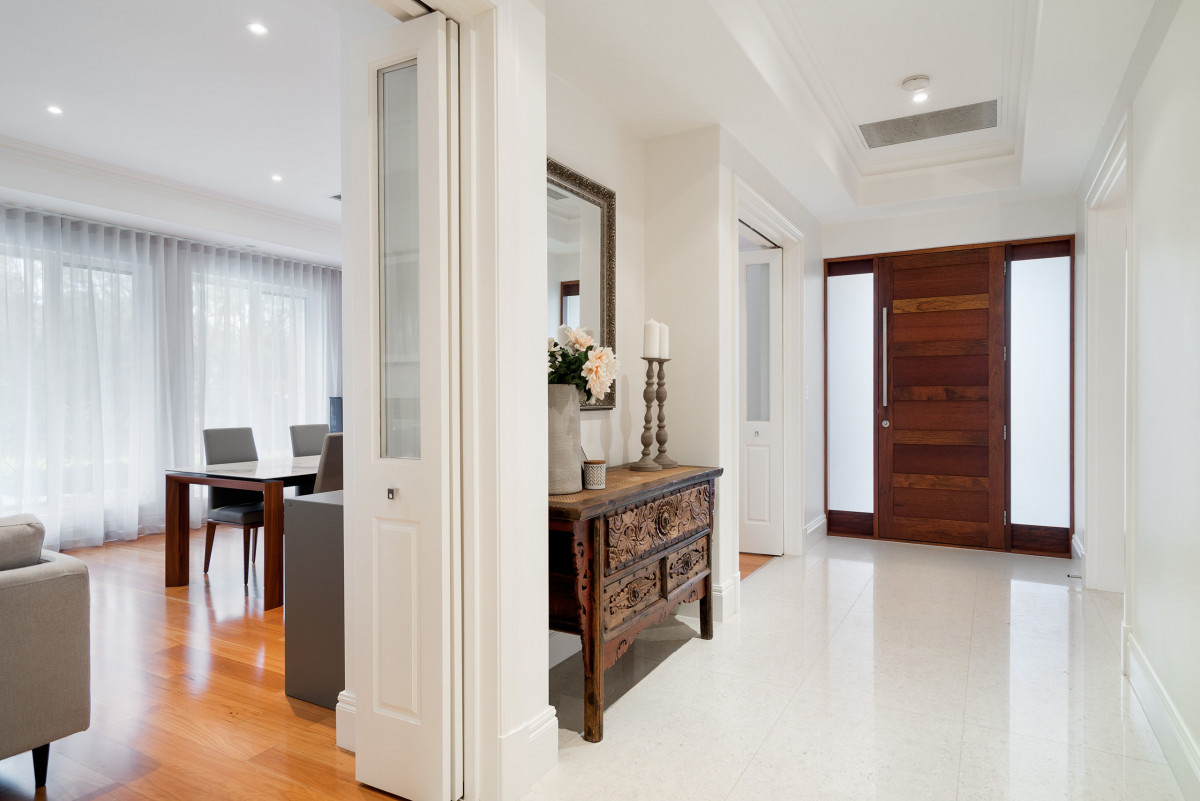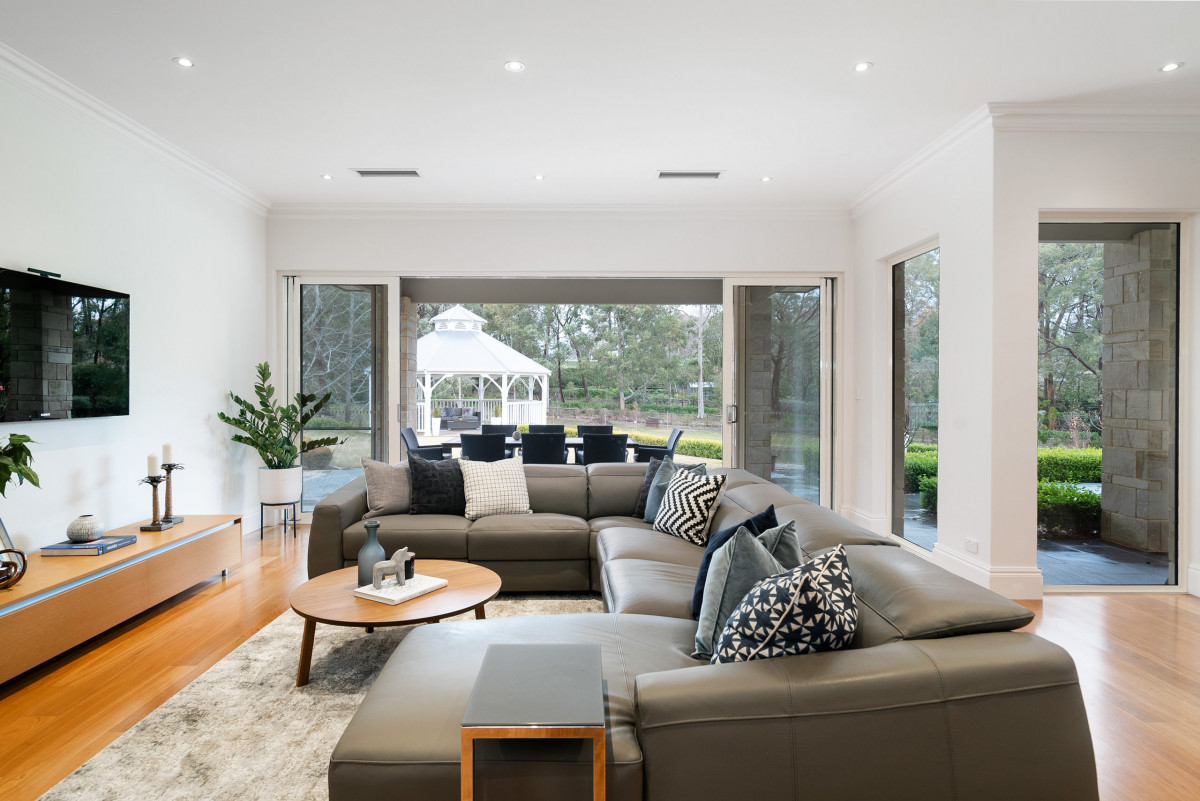 It was the couple's previous build at Teringie Heights that was intended to be their forever home, until Antonia was diagnosed with non-Hodgkin's lymphoma, and John was made redundant in the recession of the early '90s.
They had to sell their home and Antonia underwent a bone marrow transplant in 2004. "It was just tough times," she says. "That was originally intended to be the dream home. It was just magic, the views from there were lovely, and so it was really sad that we had to leave."
The couple lived at Marden for 16 years as Antonia regained her health and her confidence to take on another project. "I always wanted to get back to the Hills because I was born in Stirling; I missed it," she says.
"We came across this property and for me, it was all about the location — just down the road from where I grew up. I liked the long driveway and the dam. It's a lovely, secluded location and a nice piece of land that just has everything. We decided: yes, let's do this."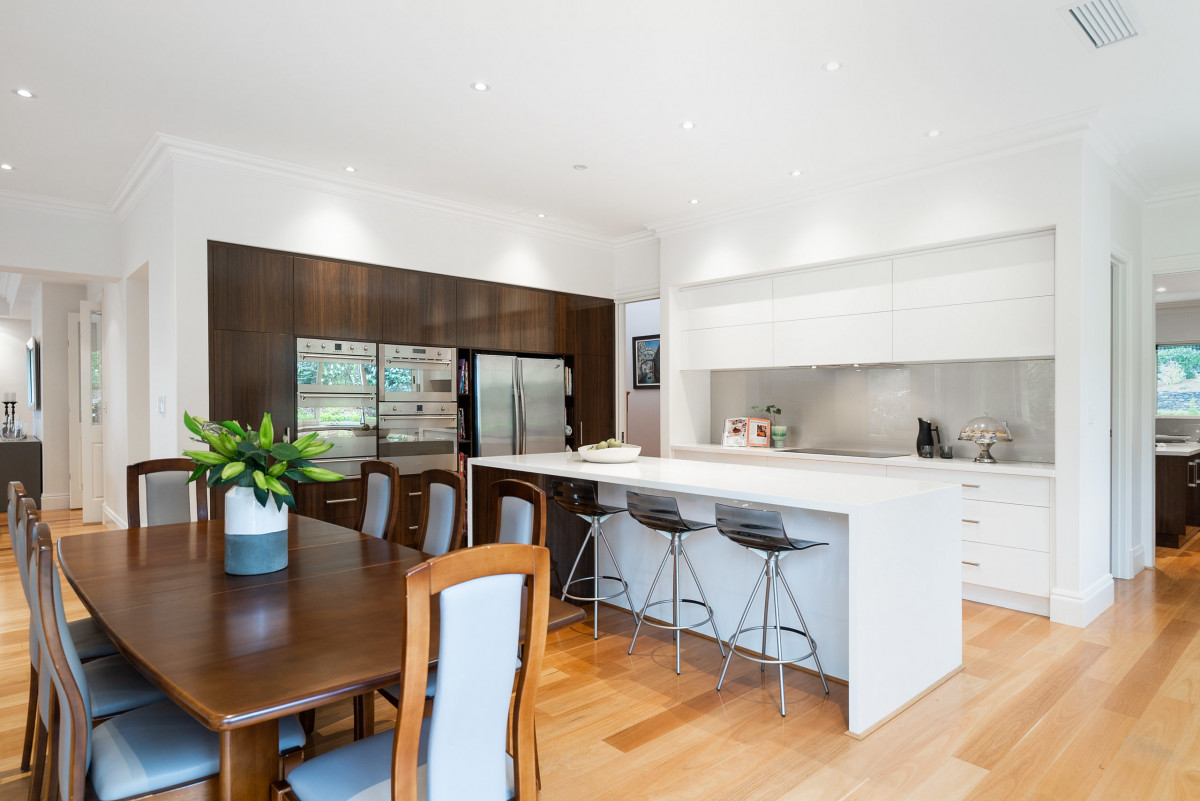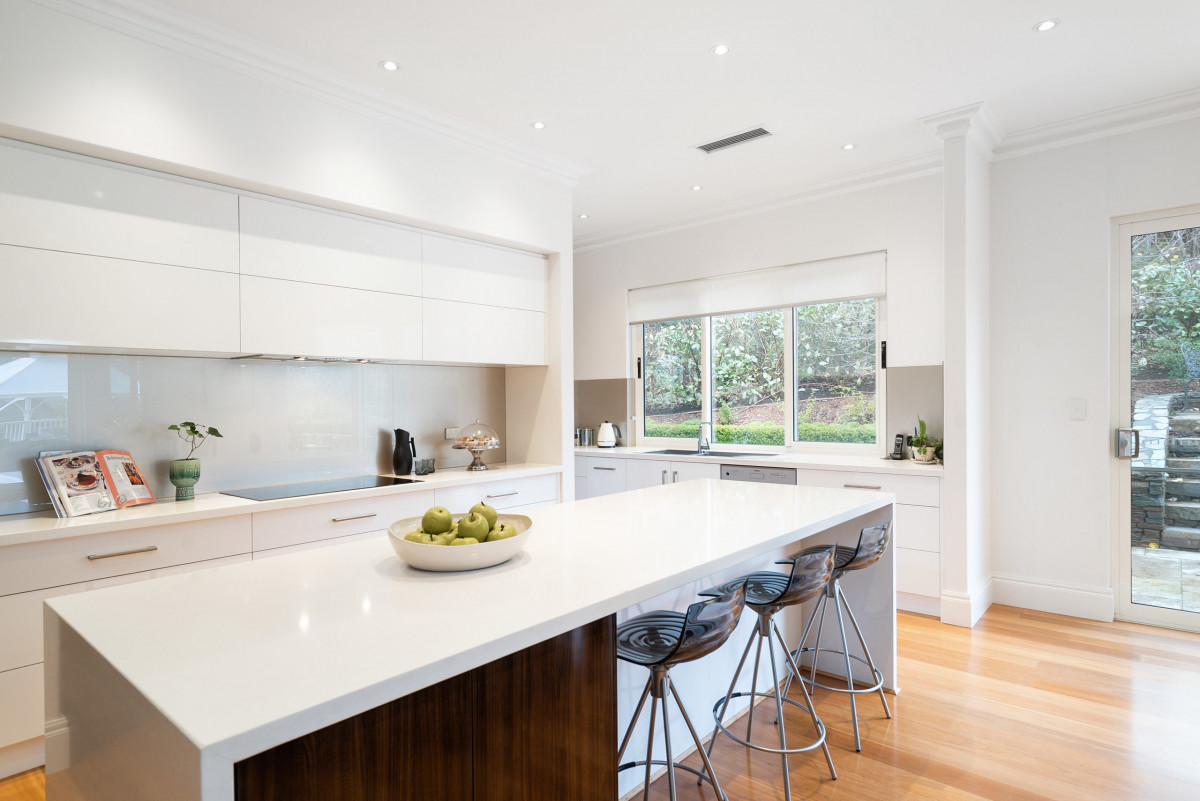 Antonia comes from the Bellosguardo family that is synonymous with stonemasonry in the Adelaide Hills. She is one of six siblings, two of them stonemasons like their father, who came to South Australia as a prisoner of war, having begun his trade in Italy.
Antonia was raised at the family home in Stirling, built by her father, only a stone's throw from her and John's current property.
"I learned how to do square metres when I was about nine years old because from an early age I was going out with my dad quoting jobs, because of his English, doing measurements for stone walls and things like that," she says.
The Aldgate property was in "ramshackle" condition when the couple purchased it in 2006, with a neglected cottage and unkempt grounds.
"It was very neglected and it had dead trees all over the place, so I just got to work and removed about 100 pine trees and cleaned all the debris," she says.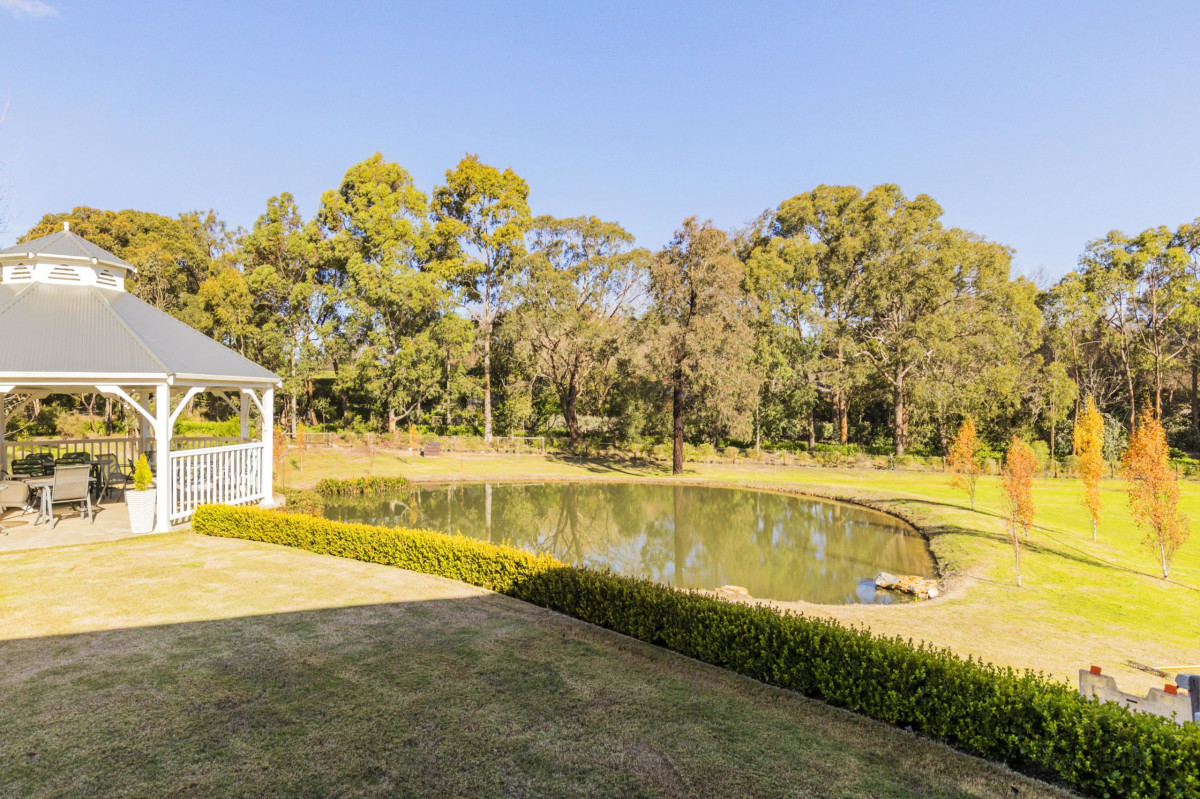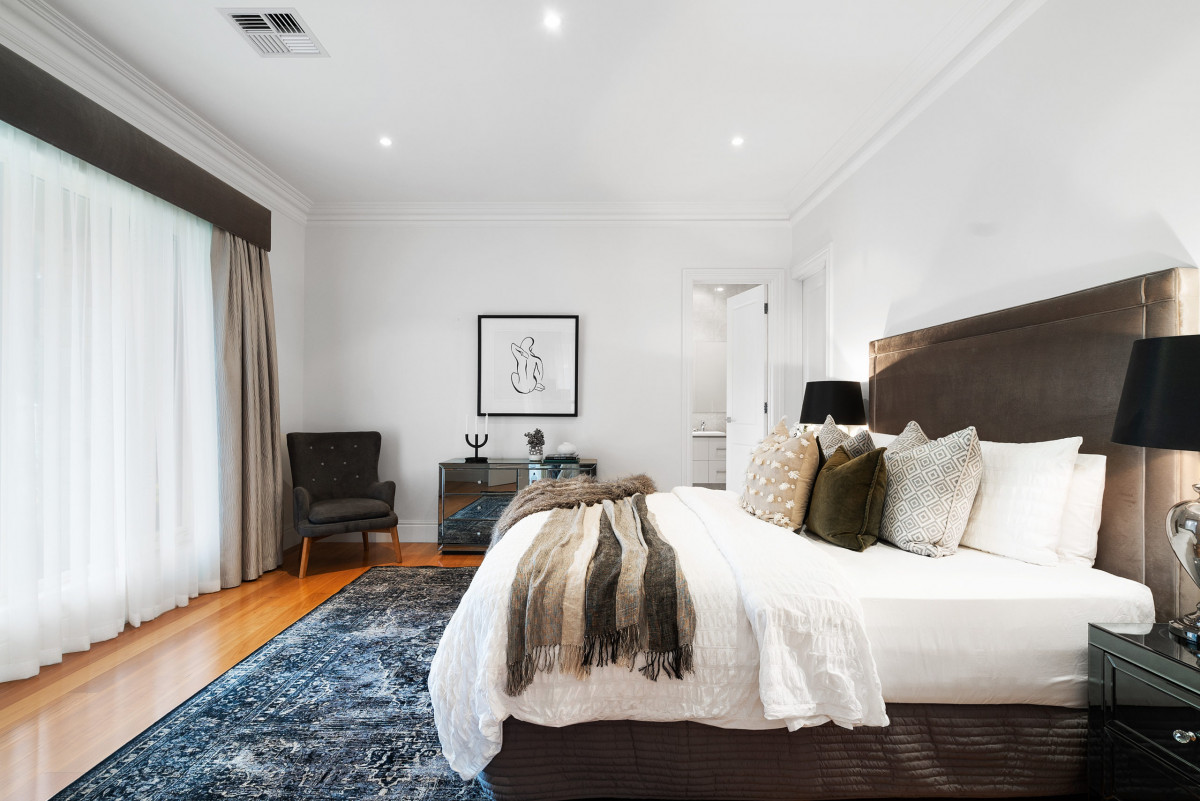 Much of the home has been built with Basket Range stone, while the landscaped grounds feature extensive Kanmantoo drystone retaining walls.
The couple moved into the home in 2011, aware that they would eventually need to downsize from the expansive property which has 536sqm of internal living space.
However, in 2018, Antonia was diagnosed with oesophageal cancer and underwent surgery to have it removed. And, with John being in his 70s, the couple have decided now is the time to downsize.
During her extensive teaching career, Antonia was nicknamed Miss "Just Do It".
"I don't give up on anything — I guess I'm very resilient," she says.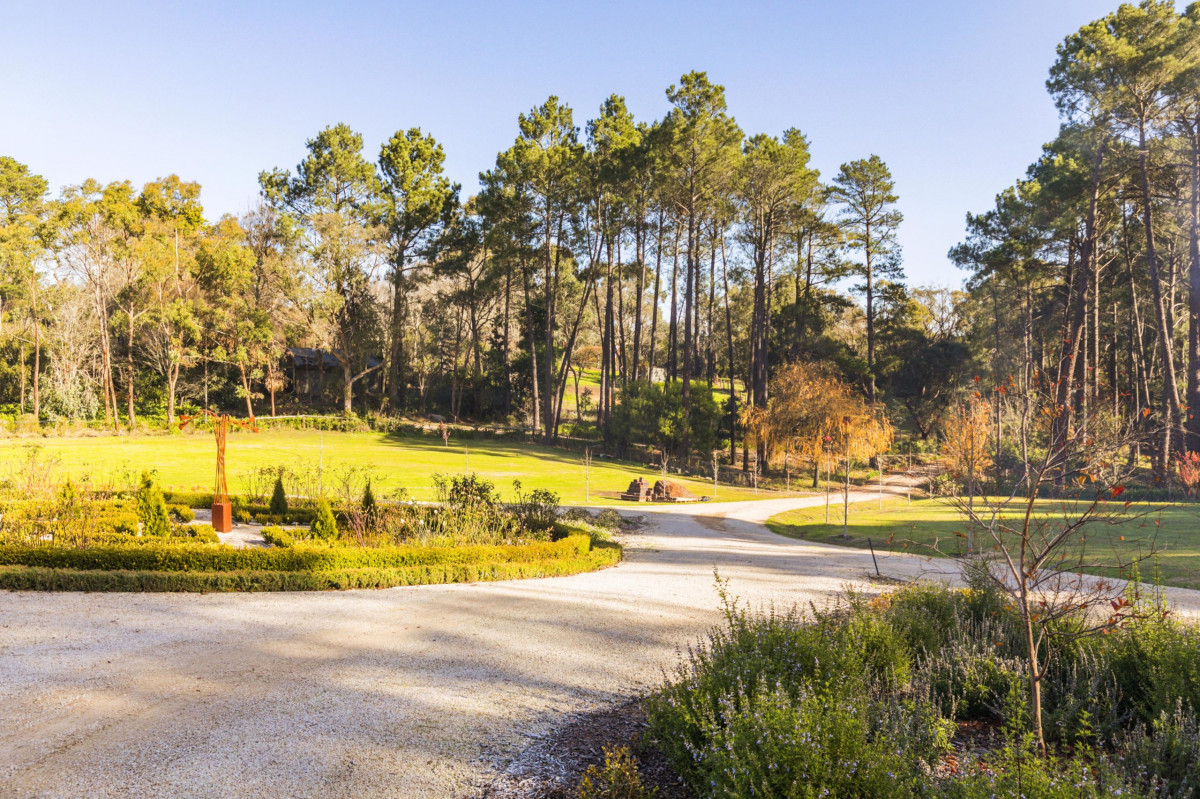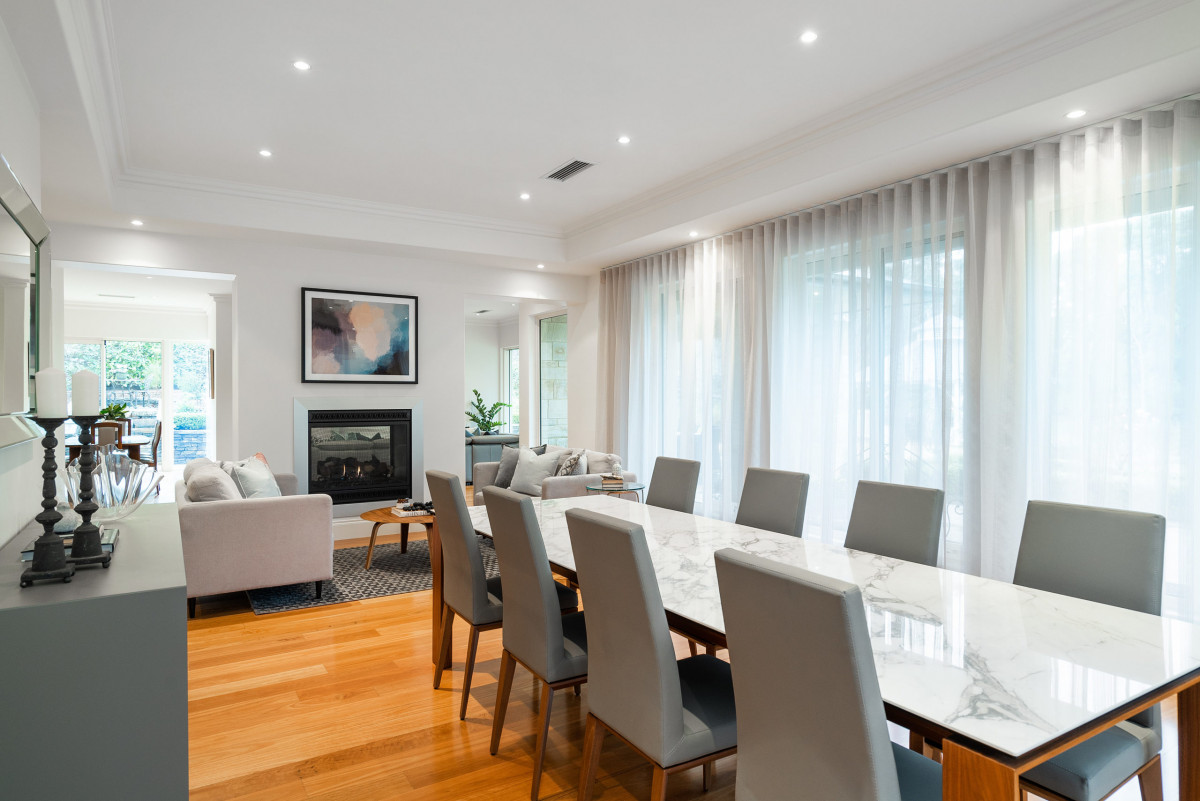 The elegant gazebo sits on top of a 100,000-litre concrete rainwater tank. The idea to build the gazebo came about when the couple's son planned to hold his wedding on the property.
"I thought okay, we need somewhere for the wedding; we have to have a gazebo on that tank. The gazebo overlooks the dam, which is lovely. It is very picturesque," she says.
"The property lends itself to weddings and celebrations because you've got the gazebo, verandahs around the house, and a paved area down the back.
"Then we've got the paddock — some people call it an oval — that's where we put the marquee and they had the reception."
The Smiths planted the driveway with a row of liquidambar (sweetgum) trees — an investment that will grow to create a spectacular entrance in the future.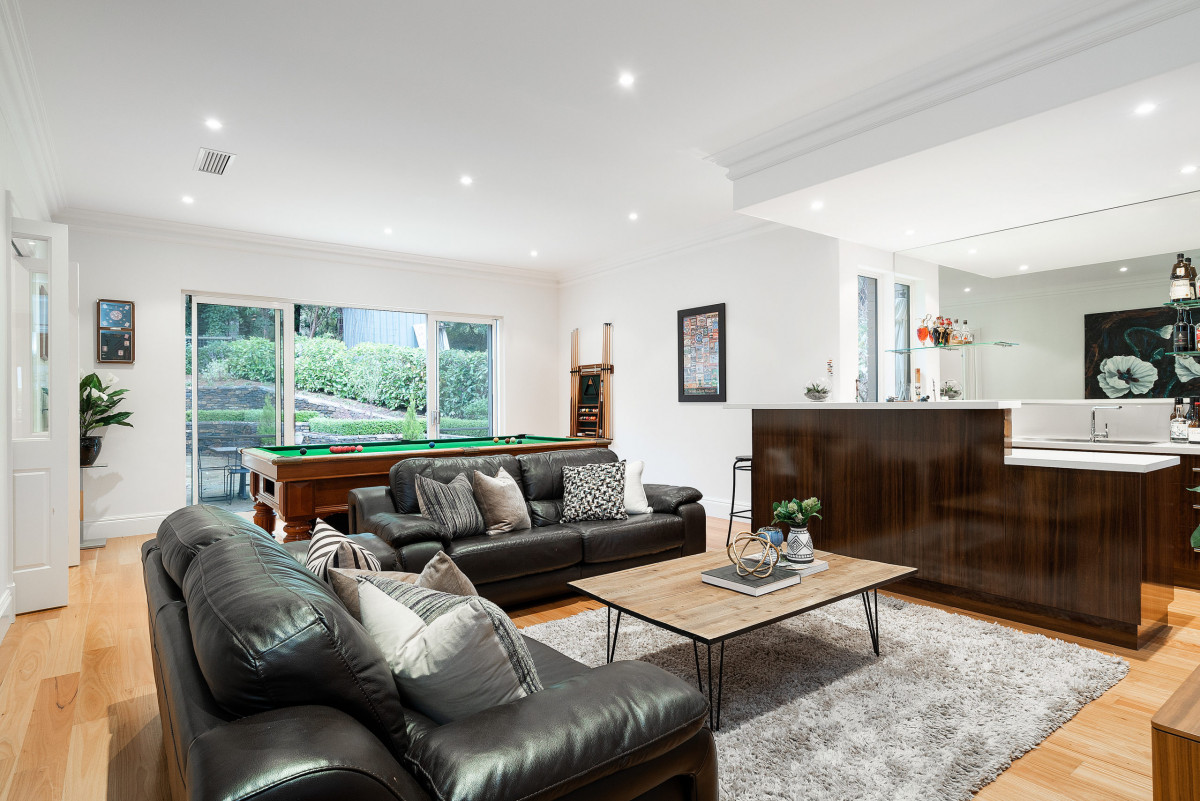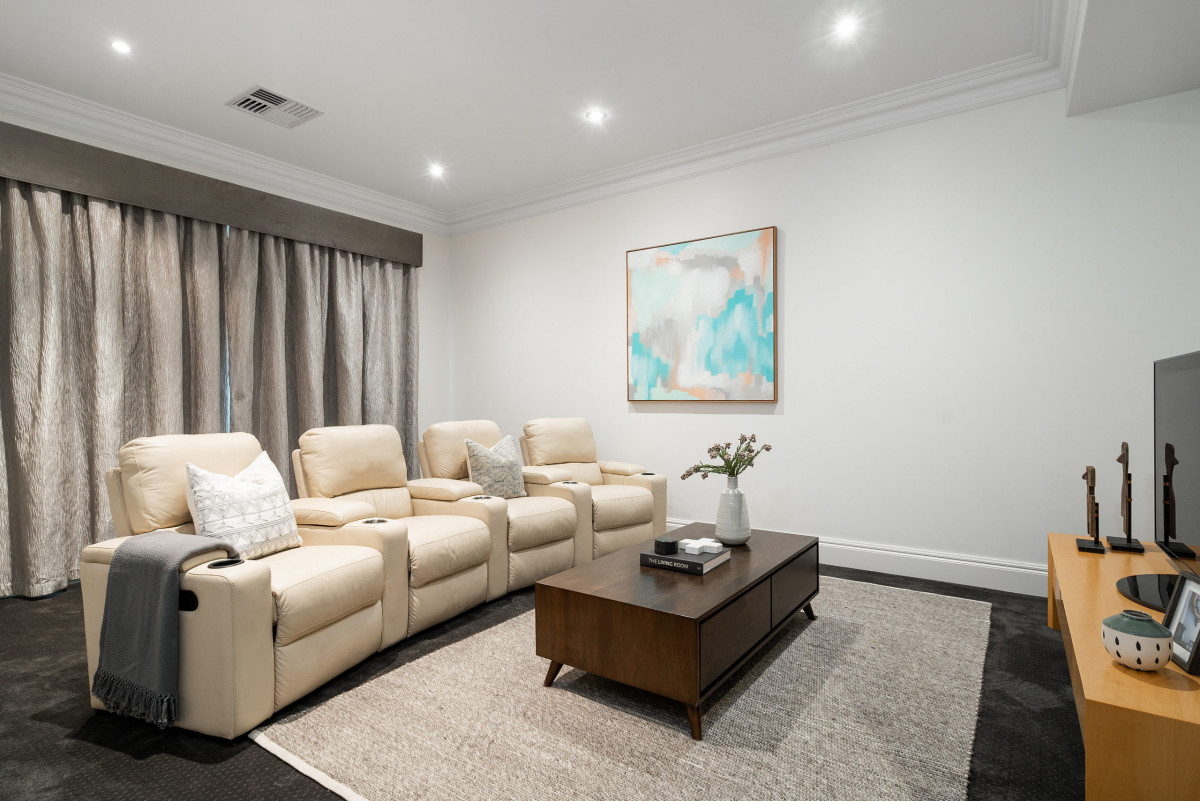 Inside the home, the well-equipped kitchen contains everything you could want for family living and entertaining with SMEG appliances that include four ovens, warming draw, induction cooktop, and dishwasher.
The expansive ground floor features a master bedroom with en suite and walk-in robe, a formal living area, family room, meals, and kitchen. There's a games room, and a guest bedroom with a bathroom, a powder room, home theatre room, large laundry, and a double garage.
A double-sided gas fireplace separates the family room from the large formal living area. Floors are engineered blackbutt timber, while the staircase is solid blackbutt with iron balustrading. A large cellar is accessed via a solid oak staircase.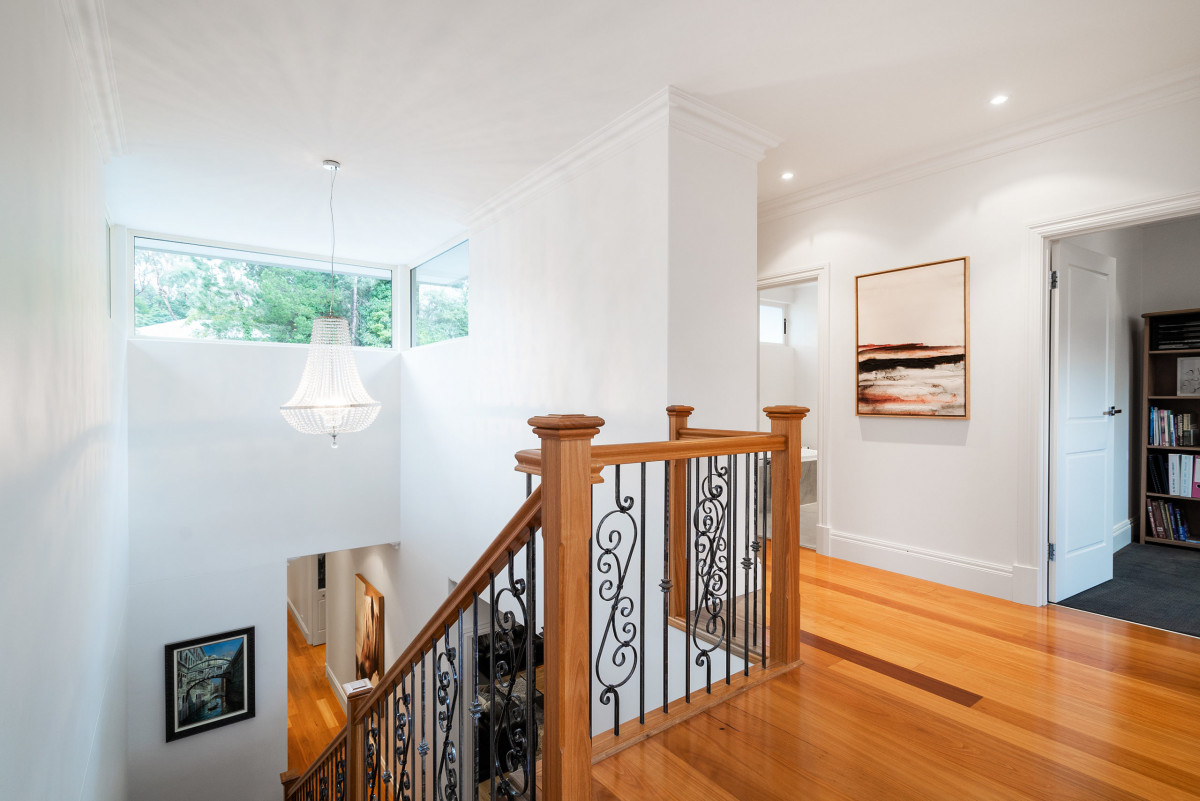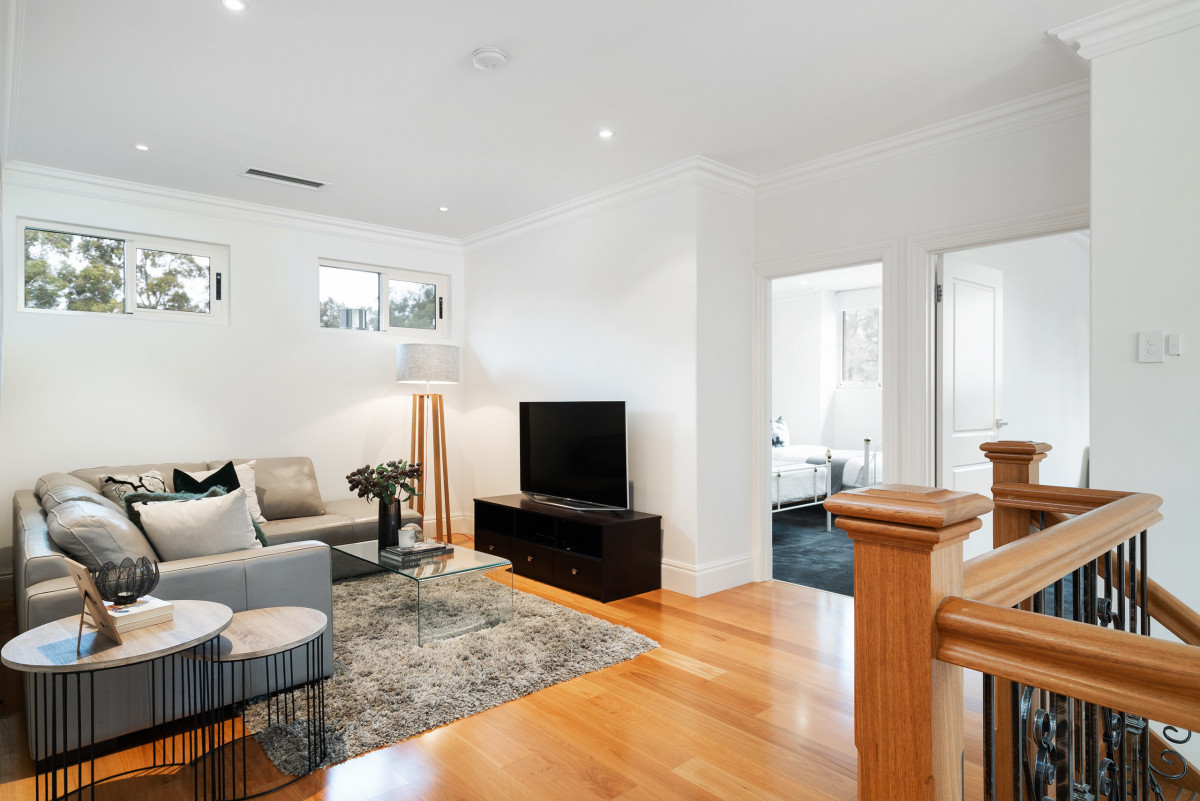 Upstairs there are two bedrooms and a study — which could be used as a third bedroom — and there's also a retreat, powder room, and a bathroom with a spa bath.
It's the quintessential Adelaide Hills environment that Antonia will miss most.
"I wish I could take a little part of this home with us. I get up in the morning and have a coffee overlooking the grounds and think it's just so lovely and peaceful."
The sale is being handled by Taylor Bishop and Colby Harris of Harris Real Estate.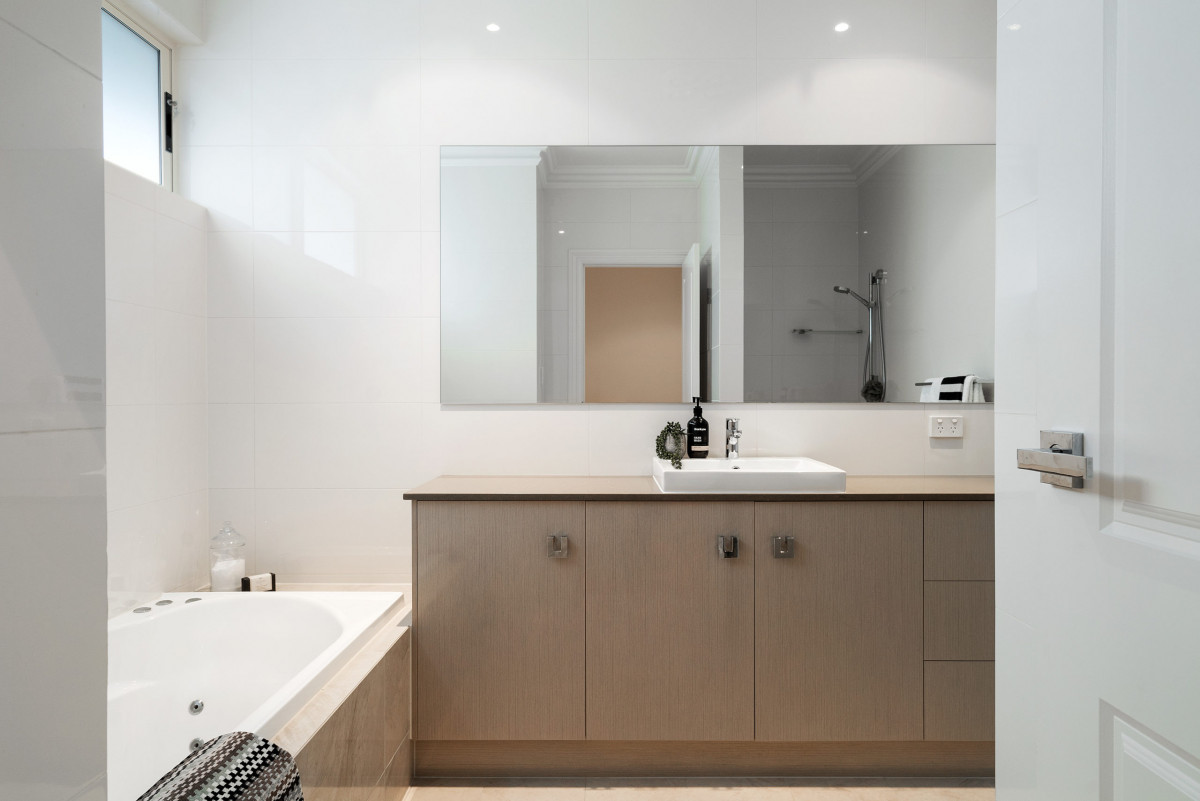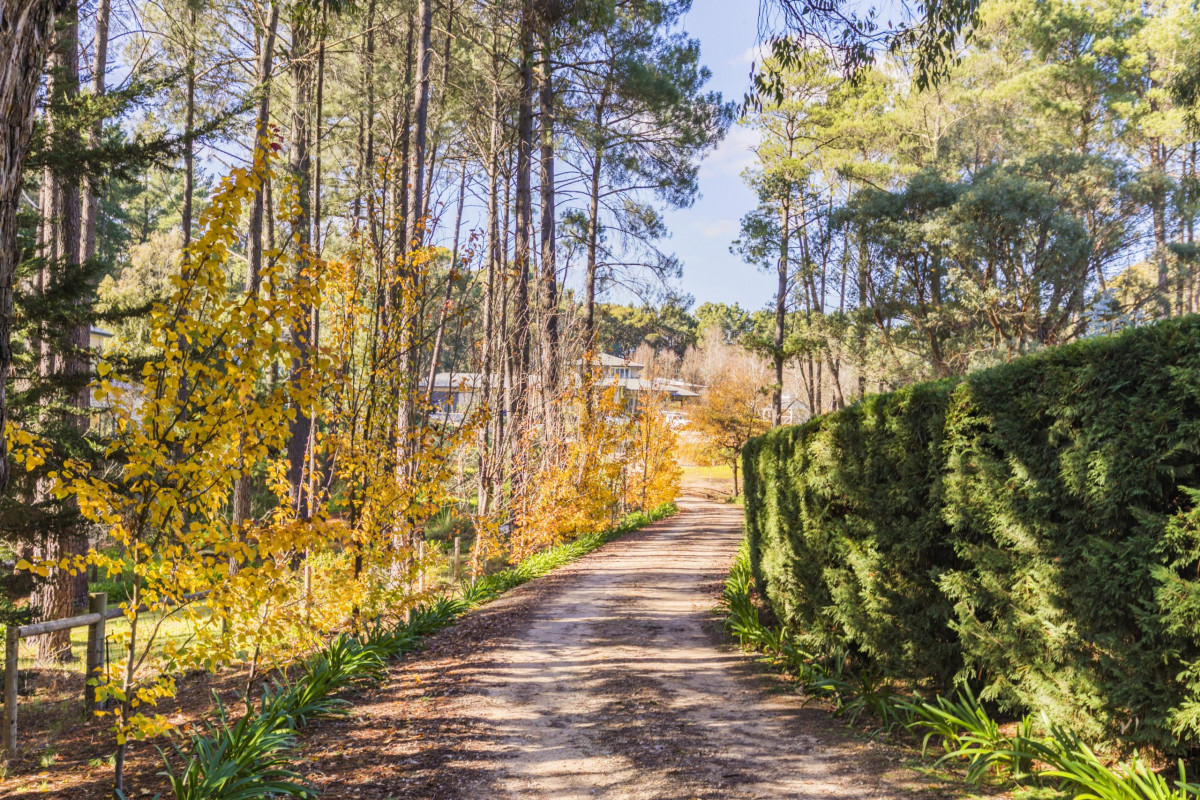 Subscribe now
Subscribe Today!
Subscribe to South Australia's biggest-selling magazine, showcasing the best of Adelaide and South Australia.
From only $9 per issue
including free delivery to your door.