Premium SAHOMES: Glen Osmond stunner hard to leave
This spectacular newly-renovated home needs a large family to make the most of its extensive features.
Selling her magnificent Glen Osmond home is proving an emotional venture for Kate Sullivan.
Kate and husband Michael, both lawyers, bought the 1950s two-storey property in 2010. Set on almost 1800 square metres, it boasted six bedrooms, three living areas, a heated pool, tennis court and sunken garden – everything the couple needed to accommodate their blended family of five children.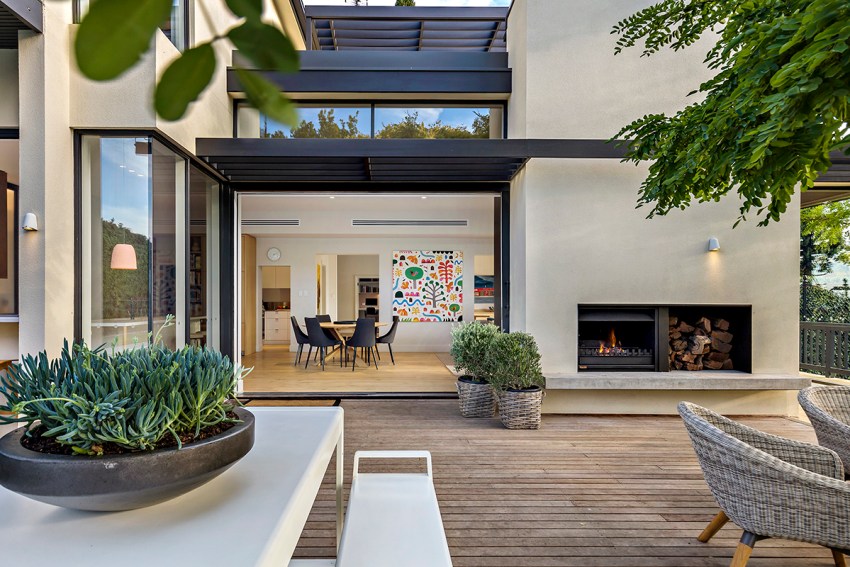 Since then the family has hosted 18th and 21st birthday parties, pool parties, school functions, sleep-over nights for up to 12 kids, movie nights on the tennis court and much more – great memories that are hard to leave behind.
"We love it here but we've got five children and only one at home. Two have moved out permanently and one is overseas," Kate says. "This is a family home and should be enjoyed by a big family."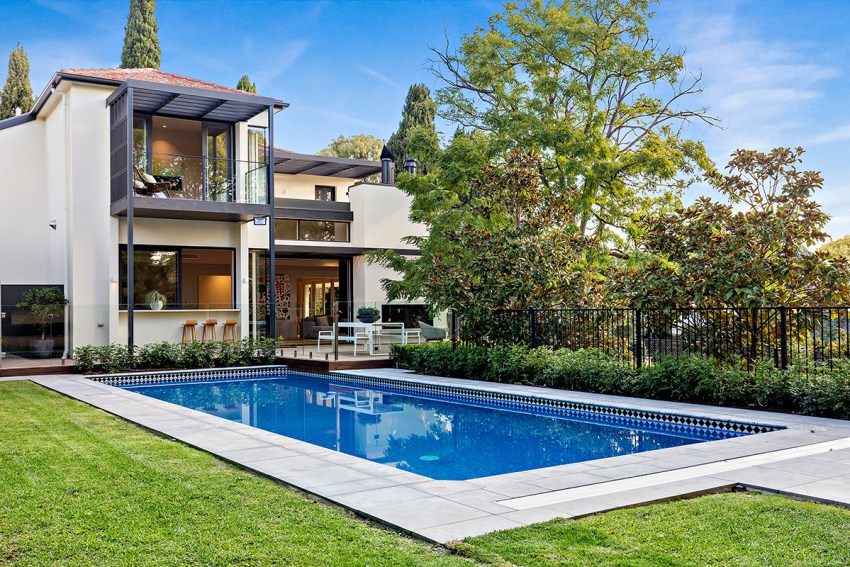 While the home was in good condition when the family moved in, Kate says it needed updating and they undertook an extensive renovation with local architects Williams Burton Leopardi in 2017.
"The footprint of the home has barely changed but the architects bought out the best aspects of the home and the garden," Kate says. "We wanted the back of the house to be more user-friendly and open up the formal dining, kitchen and living areas. The kitchen now takes in views of the tennis court, the garden and the city.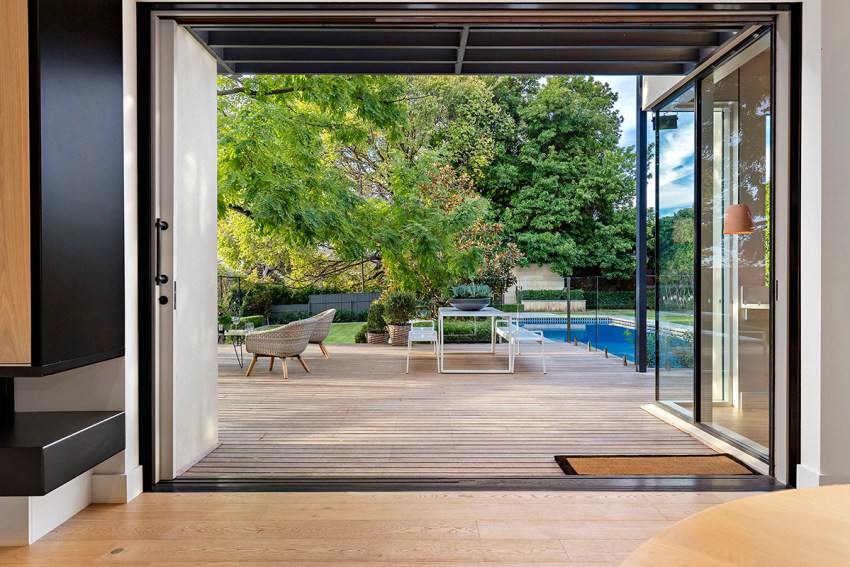 "A back veranda was removed and the ceiling was lifted in this back area and it has let in so much more light. The kitchen is my favourite zone, and I have a little nook where the coffee machine is. I sit there in the mornings with the dogs and have my coffee quietly and just look at the garden."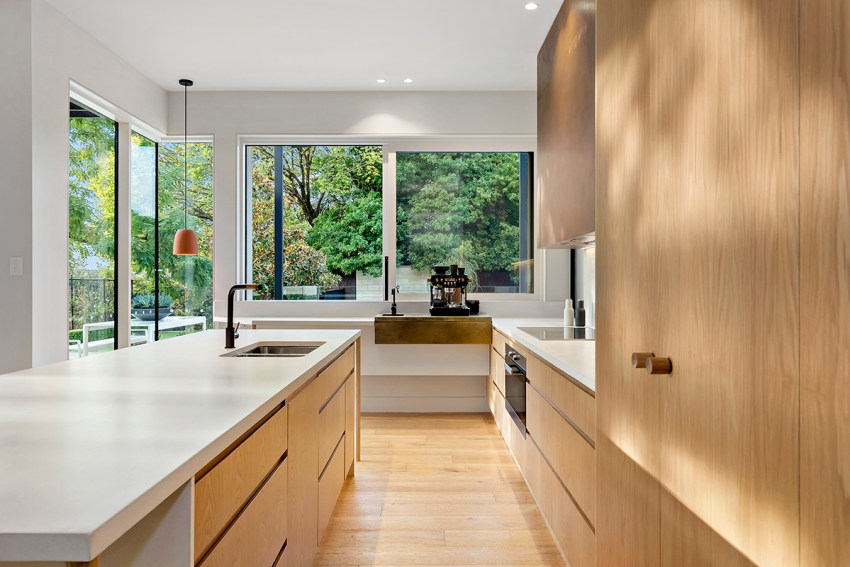 The house is a testament to tasteful contemporary design with bespoke wooden cabinetry and a neutral palette with layers of marble, bronze, copper and concrete.
Designed over two levels, the first floor encompasses a study/sitting room, guest bedroom with walk-in robe and en suite, powder room, laundry and access to a utility area and undercover parking. There is also a wine room with Vintec fridge.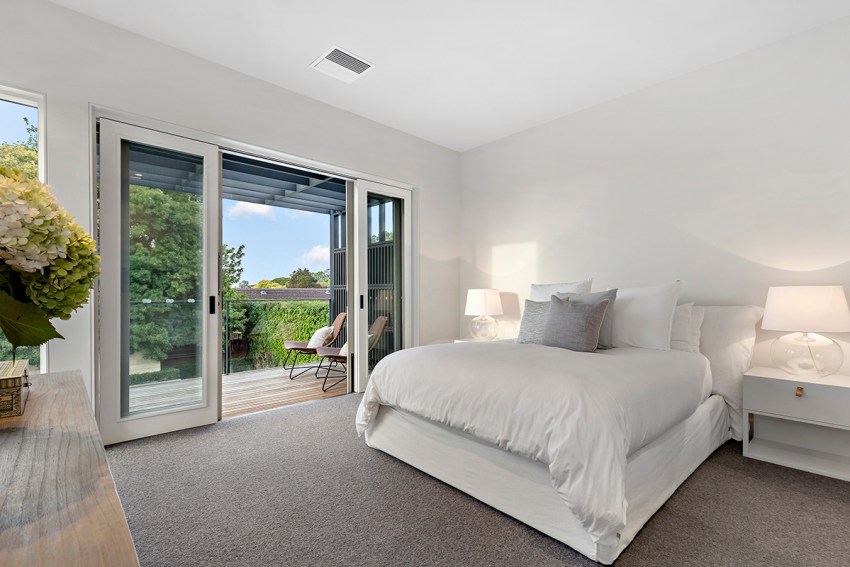 The open plan living areas flows seamlessly to the huge outdoor entertaining deck complete with built-in fireplace. Upstairs includes three double bedrooms, a kids' retreat room with balcony and two bathrooms, while the parents' retreat boasts "his and hers" walk-in robes and en suite and a private balcony taking in city views.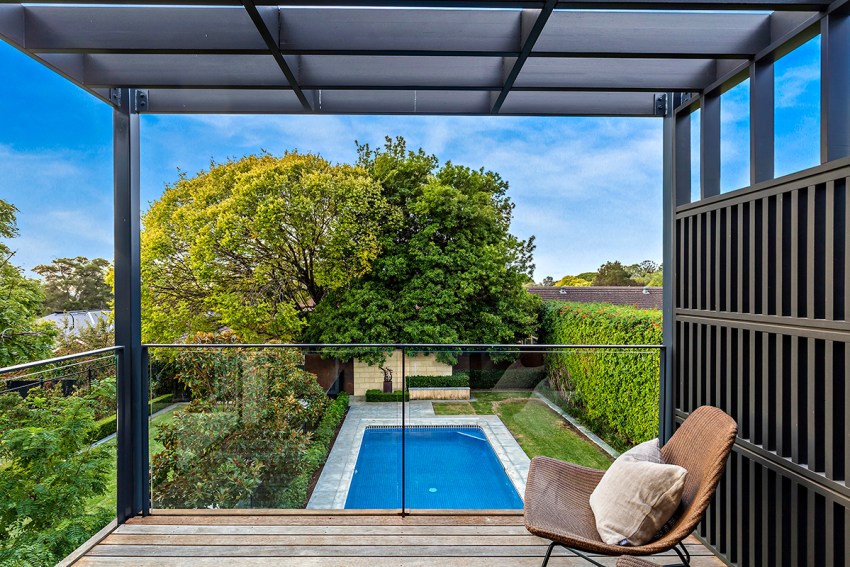 Toop & Toop's Sally Cameron says there has been extensive interest in the property since it first hit the market a couple of months ago, including from international buyers and those visiting Adelaide specifically to inspect the home.
"As an agent, I see some amazing homes and this one is a standout, the home and garden blend so well together," Sally says. "The buyers who have been through have all said they have never seen such a beautiful home and amazed by its quality and uniqueness. The attention to detail and quality finishes are also very much a standout, it really is the ultimate in luxury and is behind a facade which is not pretentious. This is another appealing quality of the home as many buyers want the lifestyle and luxury of a home such as this but do not want a facade that oozes pretence."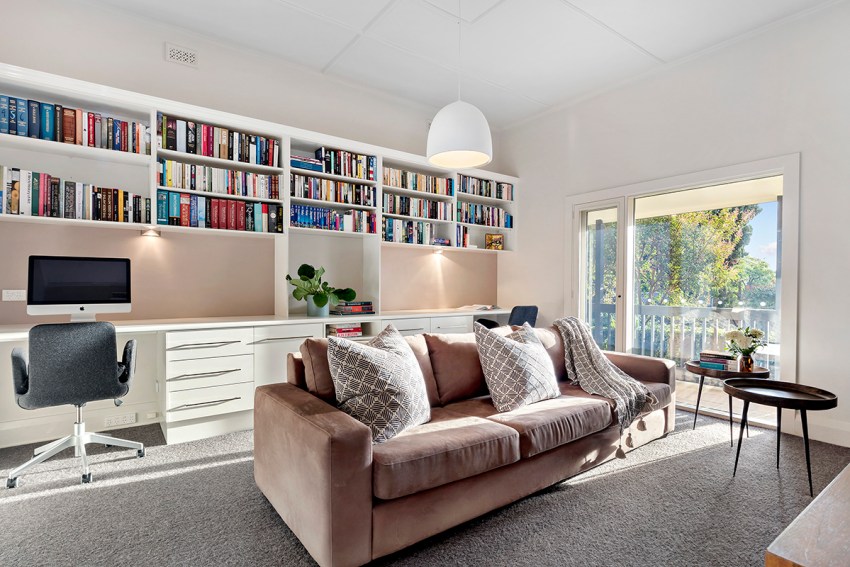 Having put all the work into the renovation over nine months and having lived in it since then for just over a year, Kate admits it feels "counter-intuitive" to be selling it now, but the couple will look for a smaller family home around the same area.
"It's really sad to leave but it is such a beautiful home and it should be lived in fully by another family with lots of kids," Kate says.
The unique property is expected to fetch $3.8 million.
The sale is being handled by Sally Cameron of Toop & Toop.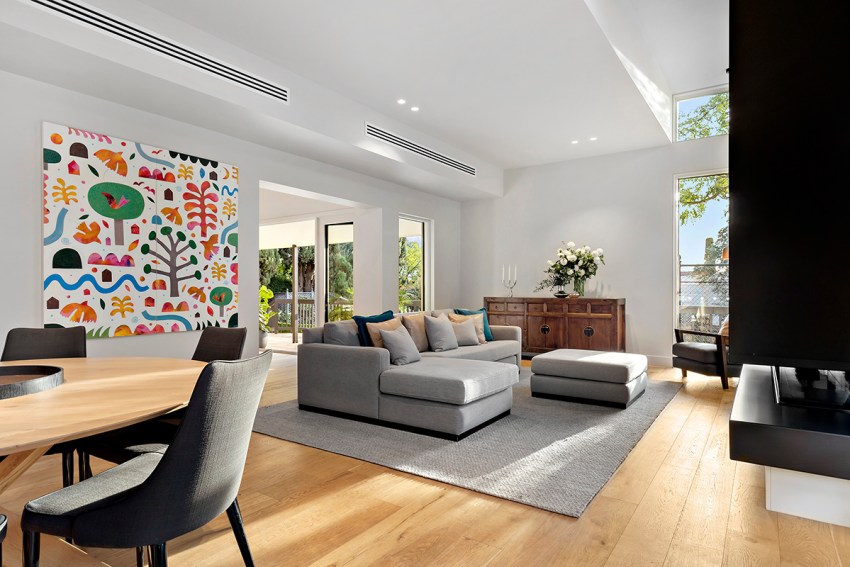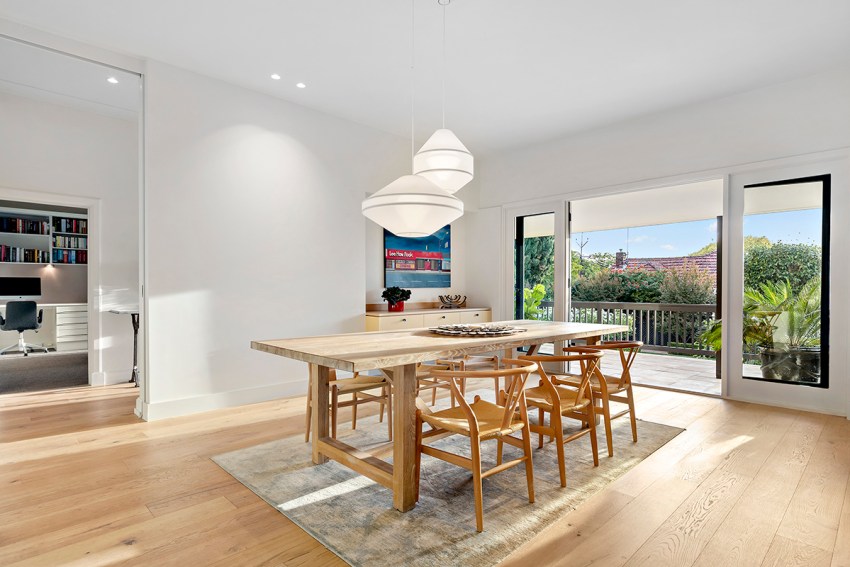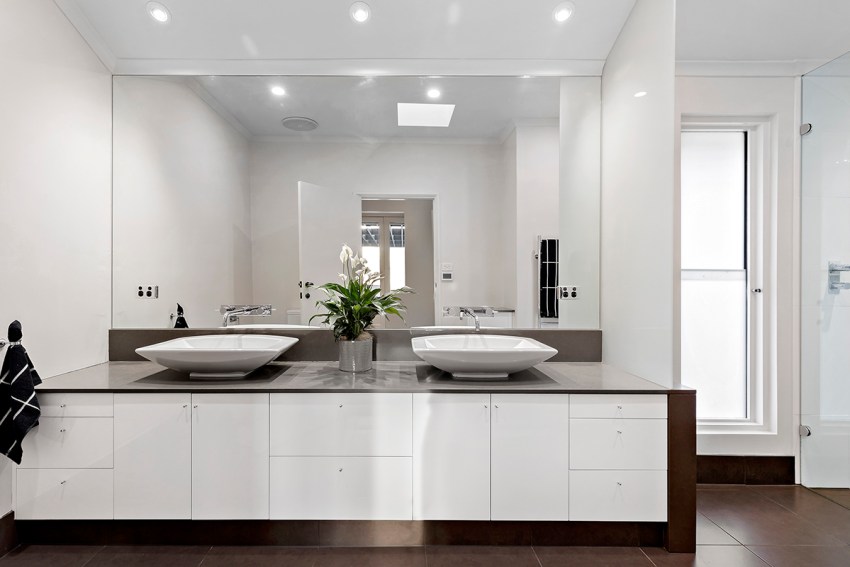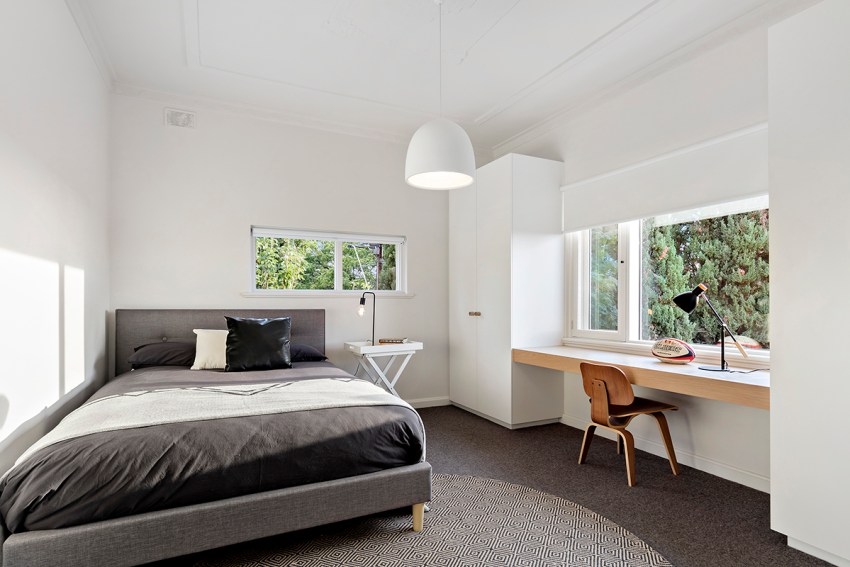 Subscribe now
Subscribe Today!
Subscribe to South Australia's biggest-selling magazine, showcasing the best of Adelaide and South Australia.
From only $9 per issue
including free delivery to your door.