November 10, 2023
SALIFE Absolute Best Awards
Finalists for the final six categories announced, including Restaurant of the Year
Meet the finalists in the 2023 SALIFE Absolute Best Awards – nominated by you, the South Australian public.
We wrap up our coverage of this year's finalists in the 2023 SALIFE Absolute Best Awards, presented by Brand South Australia.
With 14 categories in total, the winners will be announced on December 7 at a glittering awards ceremony at the Adelaide Festival Theatre. Afterwards, the winners, VIPs, guests and SALIFE team will kick off the celebrations at a fantastic open air after-party on Festival Plaza. Everyone is invited – purchase your ticket here.
And – taking the awards night to new heights – every ticket will enter the draw to win an indulgent stay at Eos by SkyCity. The prize, valued at $580, includes a one-night stay for two guests in an Allure River View Room, complimentary parking and breakfast. Terms & conditions here, with winners notified by November 24.
South Australian Garden of the Year, presented by Adelaide Hills Sandstone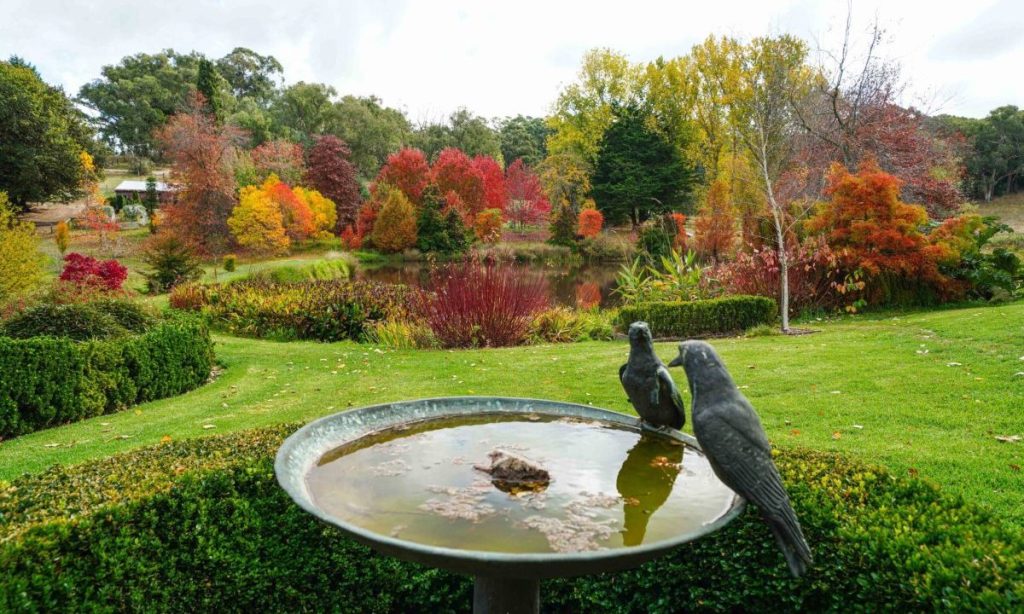 Cooinda embodies one man's dedicated effort to see his late wife's grand dream through to its spectacular completion. Since the loss of his horticulturalist wife Chris in 2014, 85-year-old ex-plant scientist Nigel Steele Scott has continued to develop Cooinda to the point that he could open it to the public. It was opened to the public for Open Gardens SA in 2022, and is open every year on Mother's Day.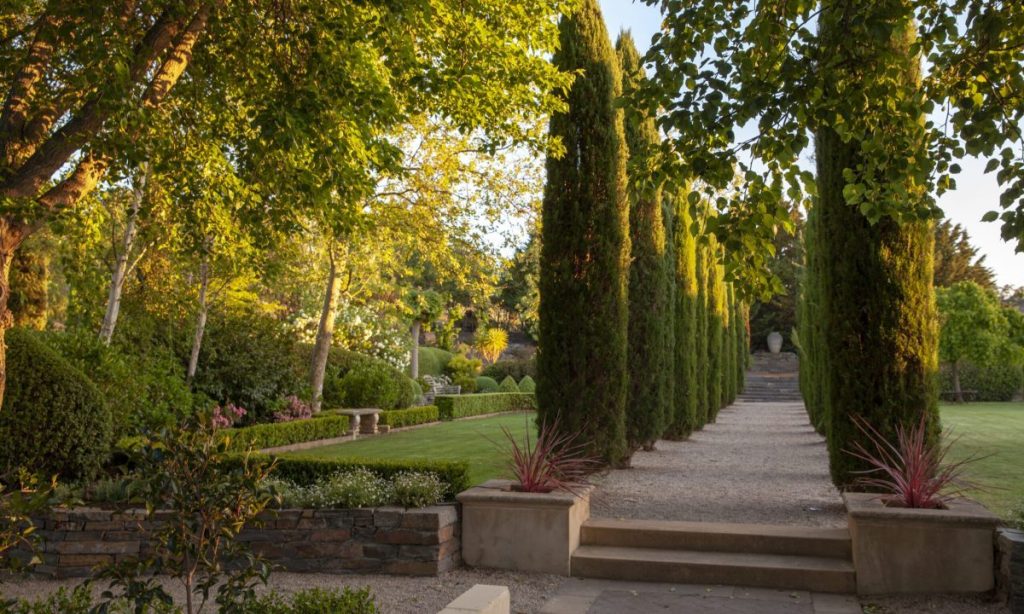 Deborah Schultz is the owner and creator of the formal Italian-inspired garden at Mandalay House and Garden, nestled in a valley on her undulating 200-hectare property behind Mount Barker. In 1996, when Deb and her late husband Barry Schultz purchased the property, it was a dustbowl – a farming property with no garden – and they began planting, including an artificial wetland. A popular wedding venue, it brings in an income stream that enable Deb and her team to continue to remediate the paddocks and nurture the wetland.
Brenton and Libby Roberts' Ray Brodie Cottage Garden in Aldgate has been a labour of love over the last decade. From the outset, it was clear the property had been neglected and was wildly overgrown with bushland. They restored the 1868 cottage and set about creating a terraced garden that was sympathetic to and complemented the beauty and style of the house. Brenton, who's the sales director for Orora Glass, happily undertakes most of the work, including dry stone walls, stick fencing for the veggie patch and chook runs, topiary and espaliered plants, and plant propagation.
South Australian Designer: Home & Lifestyle, presented by Terrace Floors + Furnishings
After winning the popular renovation TV show The Block in 2013, Alisa and Lysandra Fraser established Alisa & Lysandra Interiors a year later. Specialising in bespoke residential and commercial projects, they've cultivated a unique design aesthetic that combines minimalism, luxury, masculinity and softness with an unwavering commitment to impeccable quality, craftsmanship and the use of tactile materials.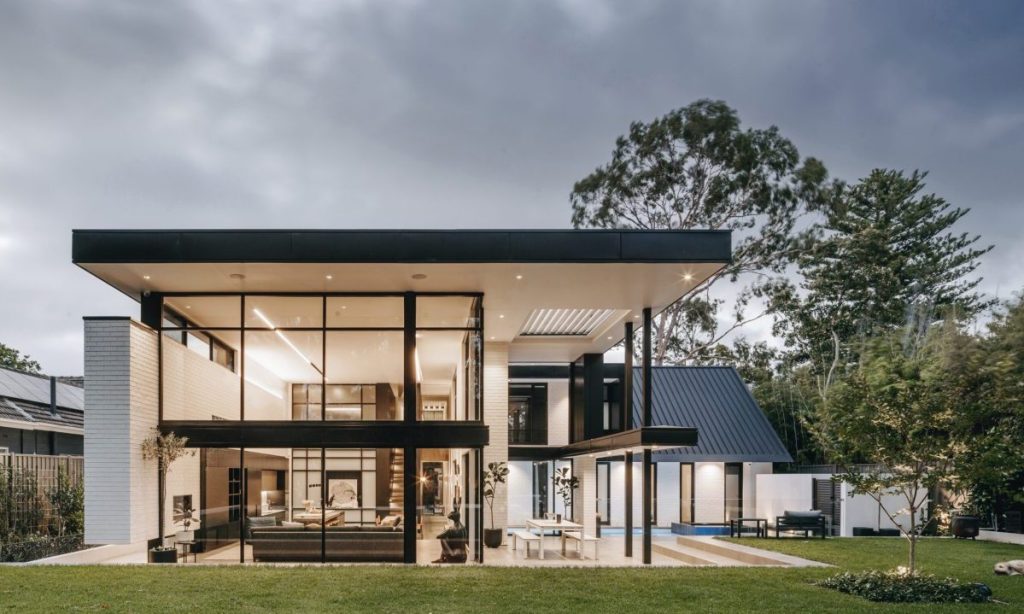 A small practice by design – eight people strong plus two dogs – Black Rabbit is helmed by directors Mike Sheidow, Bettina Hildebrandt and Sean Humphries, who are "intentionally still on the tools". The firm provides a bespoke, highly personal residential architectural and interior design service. They aim to "quite literally change people's lives", reimagining what 'home' means and what personalised space means, to create amazing new spaces and lifestyles for clients and their families.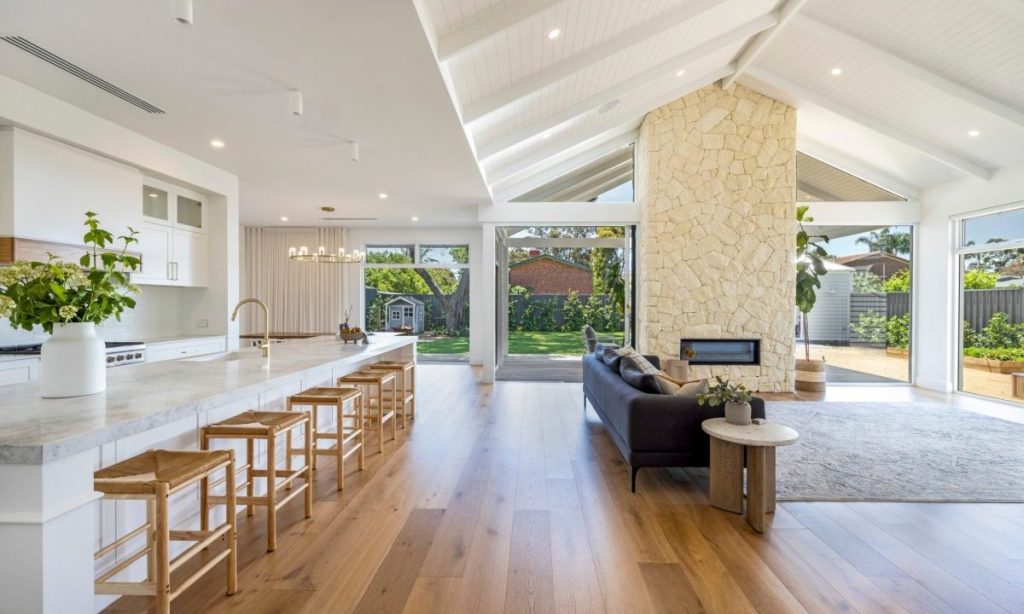 Head of creative and design at Klemm Homes, Carmel Siciliano-Klemm has over 20 years' experience in the design and construction industry, nationally and internationally. Her work as an interior designer and business owner is guided by the core principles of creating exceptional designs, satisfying clients, staying innovative, being sustainable, fostering business growth, continuous learning, community engagement, efficient project management, building a strong brand and educating clients.
South Australian Artist of the Year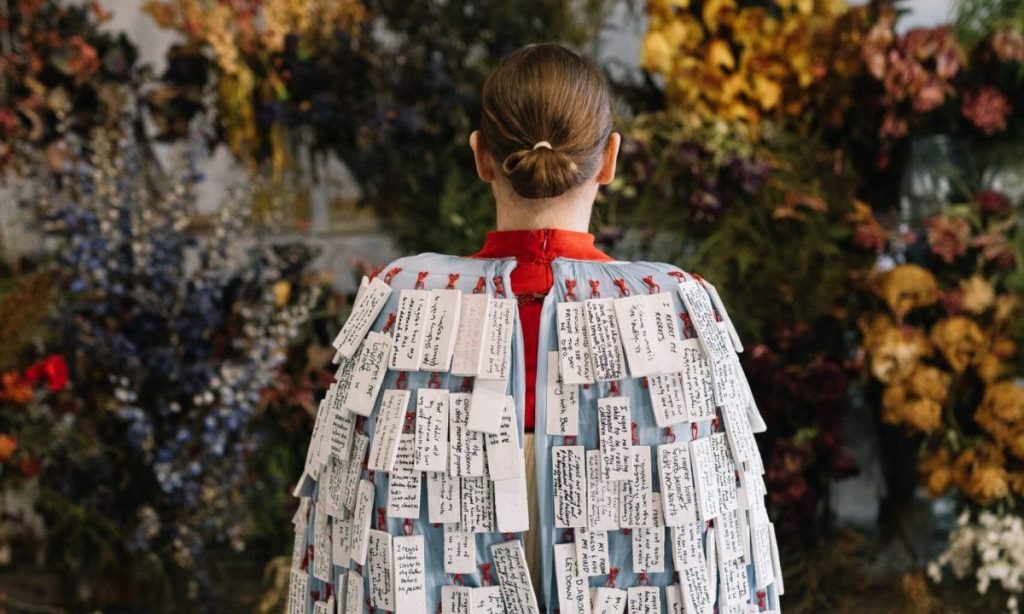 Ida Sophia is a durational performance artist with a hybrid media, sculpture and installation practice. She has been exhibiting locally and internationally since 2019. Her ambitious 28-day performance Regret saw her witness an enormous installation of flowers decompose, mirroring the time she regretted not spending with her father in his last month of life. More than 500 people participated in the performance, writing their regrets on cast plaster tablets and attaching them to Ida, who carried their weight physically and metaphorically. In 2022, she was awarded the Ramsay Art Prize for Witness, a durational performance for video.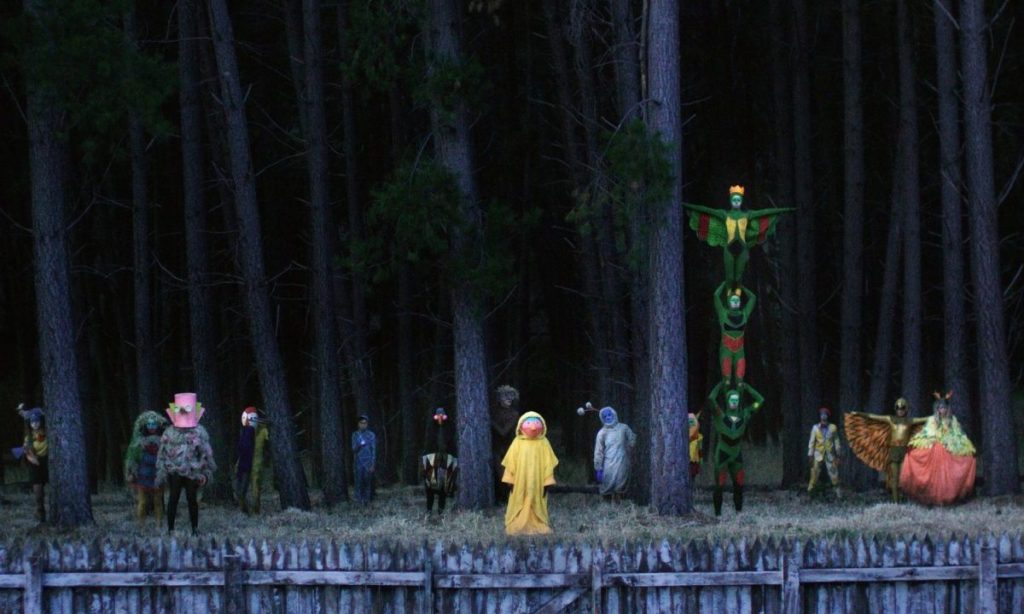 Jonathon Oxlade is a multi-award-winning Australian film and theatre designer. He has designed sets, costumes and spaces for dozens of well-known theatre companies, festivals and films, including Bell Shakespeare, Sydney Theatre Company, Sydney Opera House, Adelaide Festival, Queensland Art Gallery, the film Girl Asleep, Belvoir Street and Windmill Theatre Co, where he is currently the resident designer.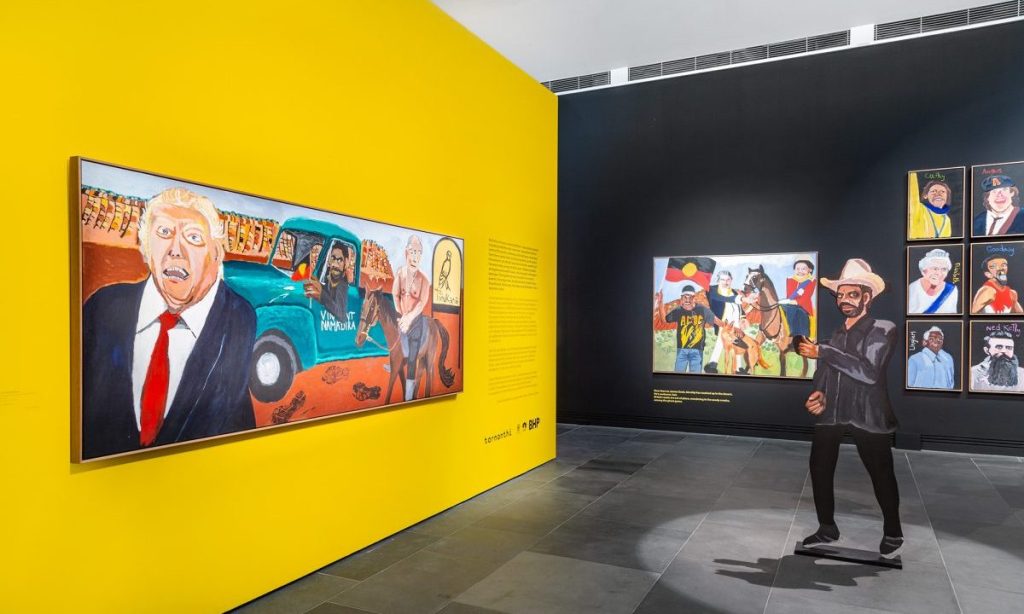 Vincent Namatjira OAM is the great-grandson of renowned Western Aranda watercolourist Albert Namatjira, and has forged his own path by establishing himself as a witty and subversive portraitist. Since 2013, he has been painting portraits of important figures, both personally familiar and famously political. His paintings offer a wry look at the politics of history, power and leadership from a contemporary Aboriginal perspective. His work has gained significant recognition in Australia and abroad. His awards include the 2019 Ramsay Art Prize and in 2020 he was the first Indigenous artist to win the Archibald Prize.
Absolute Best Luxury Experience, presented by Out In The Paddock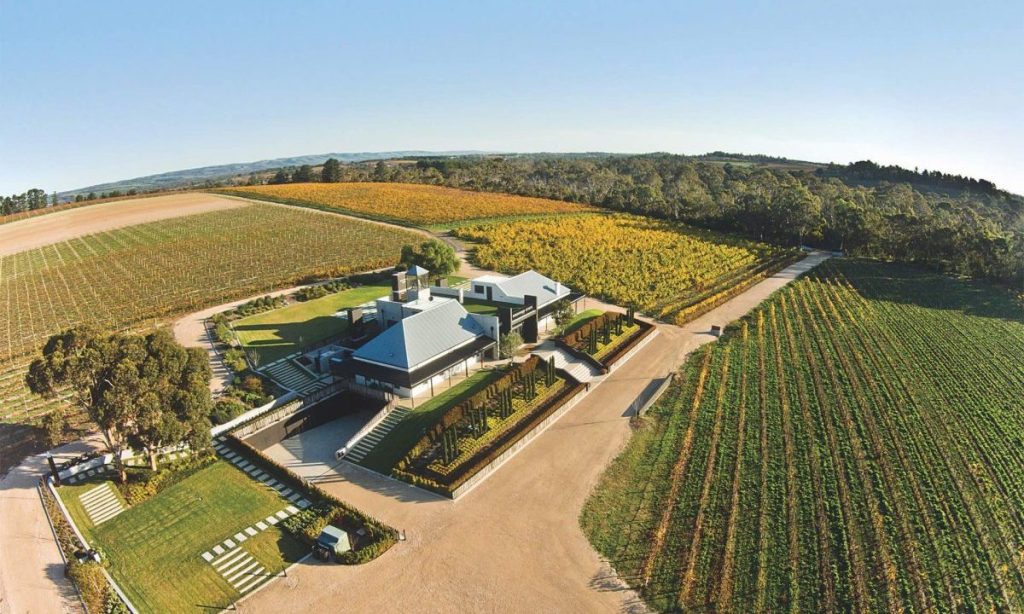 Beresford Estate's ambition is to redefine luxury in McLaren Vale. For the discerning traveller in pursuit of an unmatched retreat, the Beresford Luxury Suites and Villas exemplify the ultimate in sophistication, seamlessly integrating with the estate's natural grandeur while upholding the commitment to sustainability. The Beresford Tasting Pavilion beckons aficionados to embark on an extraordinary odyssey through meticulously crafted wines expressing McLaren Vale's distinctive terroir. While the Vale Brewing Restaurant & Bar exemplifies a culinary and sensory triumph, with a state-of-the-art micro-brewing facility, a refined visitor centre and an upscale restaurant.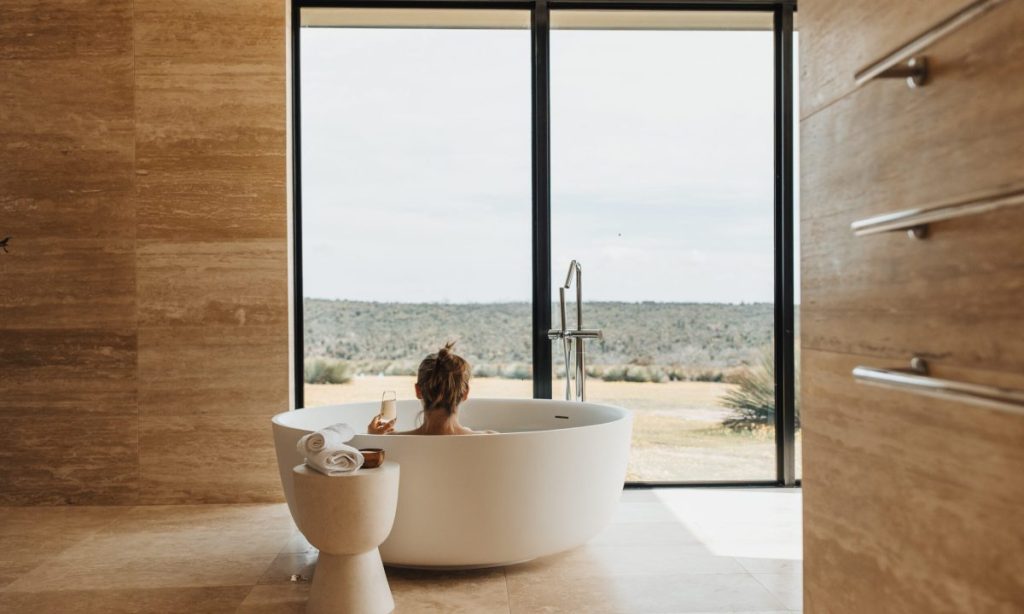 Stowaway Kangaroo Island is a world class boutique couples retreat on a farm near the beautiful Stokes Bay on Kangaroo Island. The idea of Stowaway was imagined after agronomist and farmer Carly Bussenschutt observed a similar accommodation concept while travelling on a Nuffield Farming Scholarship in 2013. The idea that farmers have access to an experience – remote and with solitude, views and wildlife – that others might also enjoy was a revelation. Together with husband Adam, a builder by trade, she launched this exceptional luxury destination in 2017. Stowaway is tucked away on a corner of their working Merino sheep farm on the island's north coast.
The jewel in Eos by SkyCity's crown, The Grace Villa forms part of the luxury 5-star hotel and signifies a calibre of Presidential Suite never seen before in the Adelaide CBD. With a footprint of 305 square metres, it features two master suites, an expansive entertaining area and office, and its own secluded fitness retreat, featuring gymnasium and sauna. The Grace Villa attracts guests from all corners of the globe who share a common interest – they expect the very best and have a hunger for unique and indulgent experiences.
Absolute Best Event of the Year, presented by Village Gate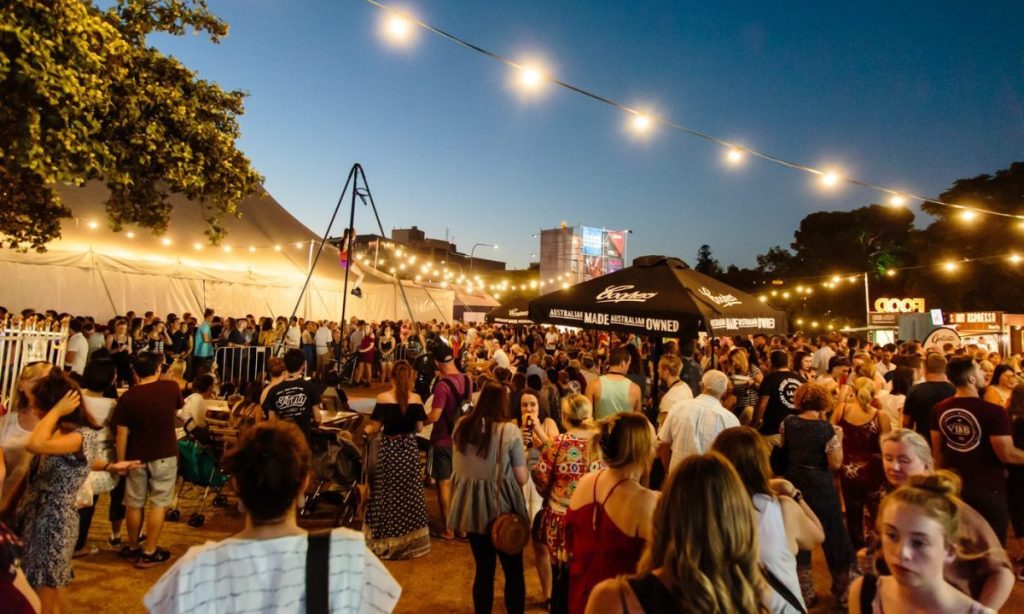 The world-renowned Adelaide Fringe celebrates culture, place and artists from across the globe. With more than 60 years of heritage, its innovative and inclusive approach as an open-access arts festival has made it a hub for emerging talent, as well as a destination for established artists from around the world. In 2023, Adelaide Fringe made history being the first Australian festival to sell 1 million tickets, generating $105.5 million in expenditure for the state of South Australia and attracting 45,000 visitors to the state.
The first AFL event of its kind, the 2023 Gather Round was based on a version of the NRL's Magic Round, which brings together all teams in one high-paced, weekend. AFL fans, as well as schools, clubs, families and other sport loving consumers, were able to come together and foster the love of AFL at a new level. Premier Peter Malinauskas said the inaugural Gather Round "was a success beyond anyone's expectations" with the event contributing more than $80 million into the state's economy, supporting jobs and helping to fill hotels, bars and restaurants. Building on the momentum, South Australia is set to host it for the next three seasons.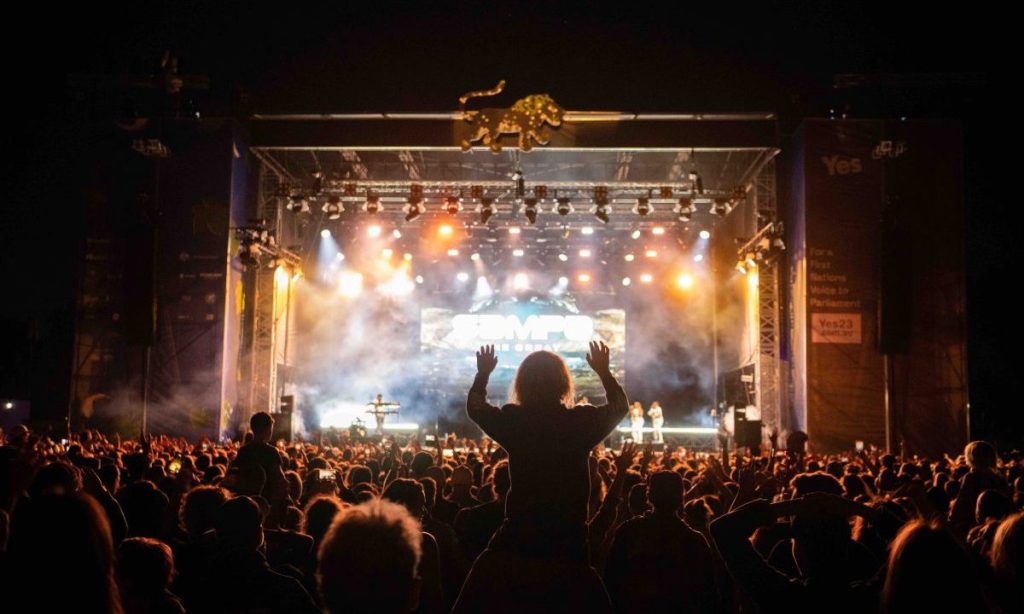 Held on the traditional lands of the Kaurna People, the iconic open-air festival WOMADelaide (World Of Music Arts & Dance) is a celebration of cultural discovery in the heart of Adelaide's stunning Botanic Park / Tainmuntilla. Since 1992, it has been a unique part of the Australian festival landscape, showcasing the best, the essential – and the surprising – in music, arts, dance and ideas from around the world. This year's program featured more than 700 artists from 30 countries; 2023 was a record-breaking year with a crowd of 110,000 people over four days.
Absolute Best Restaurant of the Year, presented by Bird in Hand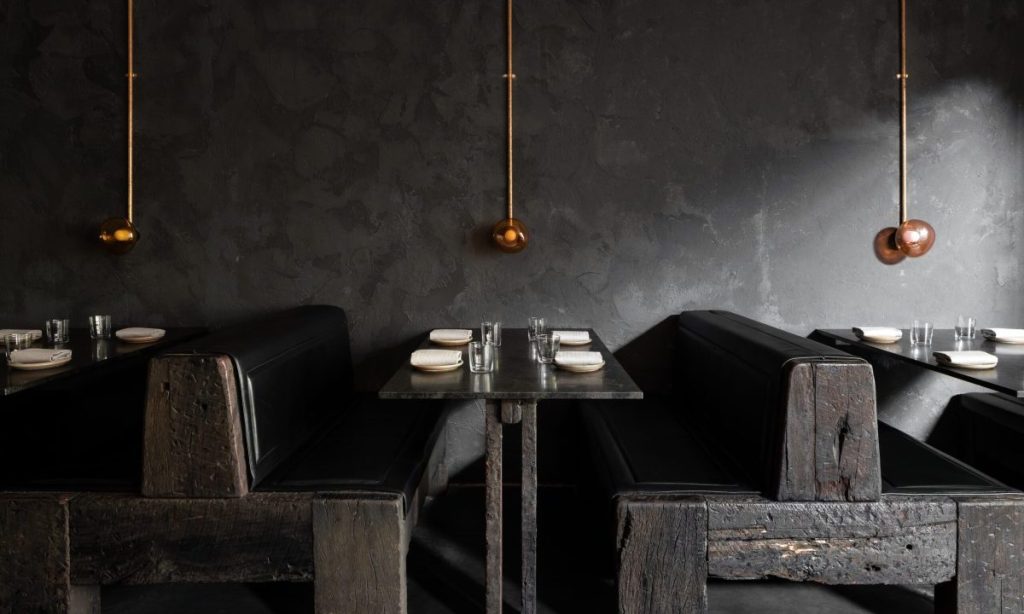 arkhé (pronounced Ar-kay) stands as a sophisticated local bar and dining establishment created by Jake Kellie, the former Head Chef of Burnt Ends, a Michelin- starred contemporary Australian barbecue restaurant in Singapore. The heart of this venture revolves around Kellie's open kitchen, centred on a substantial 3.5 tonne wood-burning oven. This oven, fuelled by intensely burning ironwood, generates coals utilised by four elevated grills and an exposed hearth. Here, ingredients sourced from top South Australian producers such as Mayura Station, Ngeringa and Biopark are kissed and charred to perfection.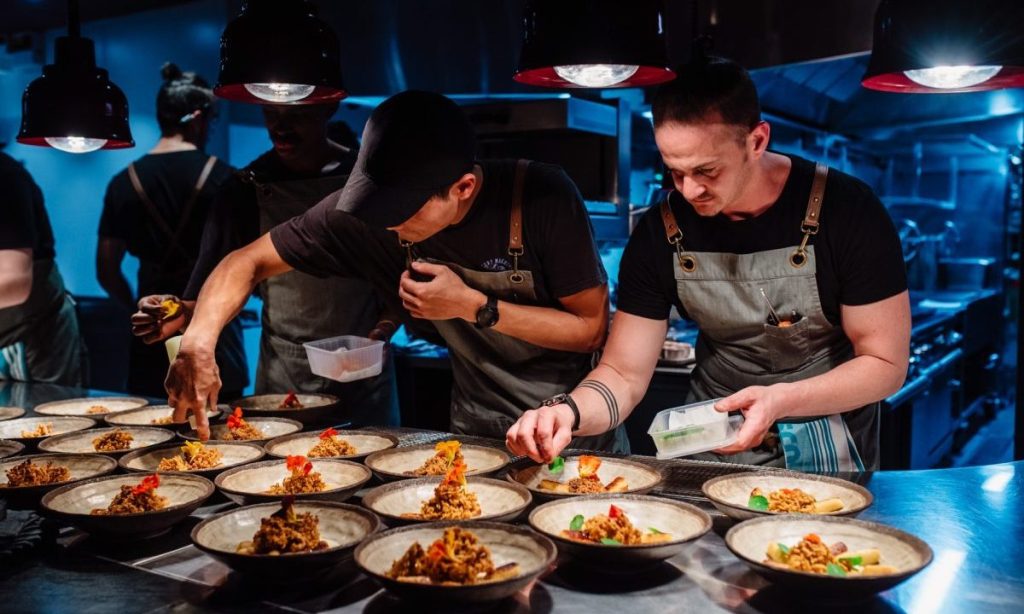 Situated within Light Square, Aurora Restaurant stands as an integral part of Light ADL, a social enterprise that exists to create opportunities for artists through the support of events and hospitality. The proceeds generated from dining at Aurora Restaurant are thoughtfully reinvested into furthering Light's overarching mission, and since its inception, it has played an instrumental role in facilitating opportunities for more than 700 artists. Throughout the last two and a half years, its team of chefs have had the experience of collaborating with artists directly and using their own creativity to develop engaging and memorable dining experiences.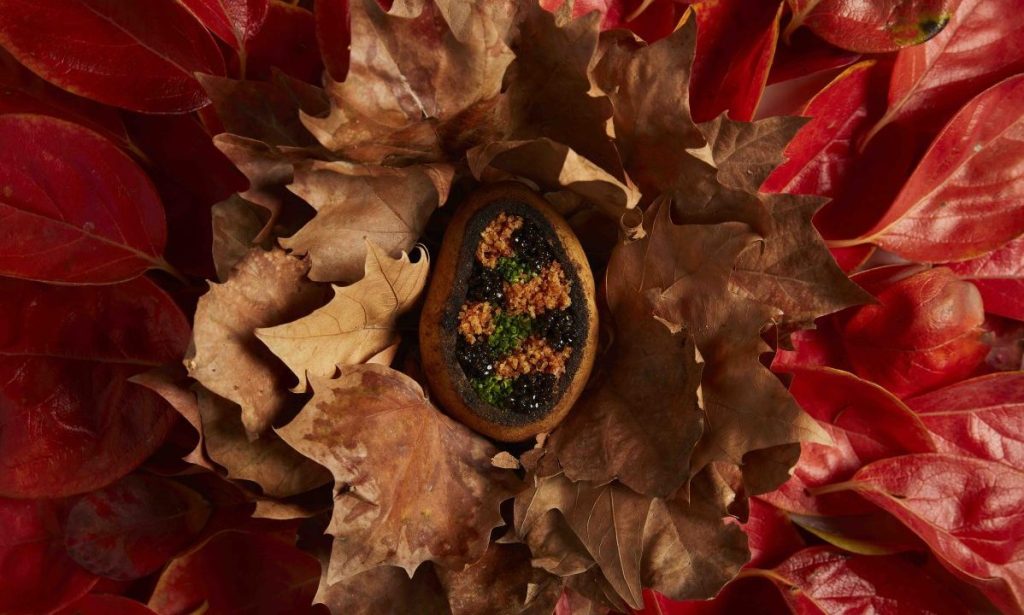 Two years old, Restaurant Botanic was founded under the direction of Executive Chef Justin James who saw the potential to bring something new to the Australian dining landscape by having a venue that worked in harmony with the city's Botanic Gardens. With approximately two dozen courses on the sample menu at any given time, Restaurant Botanic offers a four-hour experiential dining experience with more than 28 flavour combinations. Situated in the Adelaide Botanic Gardens and with exclusive foraging rights to its 51 hectares, Restaurant Botanic offers has become a global destination for the most discerning lovers of food and wine.
Celebrate the 2023 SALIFE Absolute Best Awards and SALIFE's 20th year.
Join us for the Awards Ceremony at the iconic Adelaide Festival Theatre, followed by the open air after-party on Festival Plaza. Against the stunning backdrop of the CBD and riverbank, with music and dancing, it is sure to be an unforgettable celebration!
There'll be wines flowing from Bird in Hand, craft beers from Vale Brewing and a gin bar courtesy of 23rd Street Distillery. Enjoy fabulous finger food and design from Out In The Paddock, plus entertainment that will keep the party vibes going late into the night.
Tickets include entrance to the award ceremony and after party, including all food and drinks.