Add to your art collection – from your laptop
Support local and brighten up your isolation location with some pieces by talented South Australian creatives.
Art Images Gallery is a treasure trove of South Australian art, including Eliza Piro's Full Bloom. Eliza grew up in Clare and studied art at Pembroke School. She's gone on to create colourful works that inject vibrancy into any home.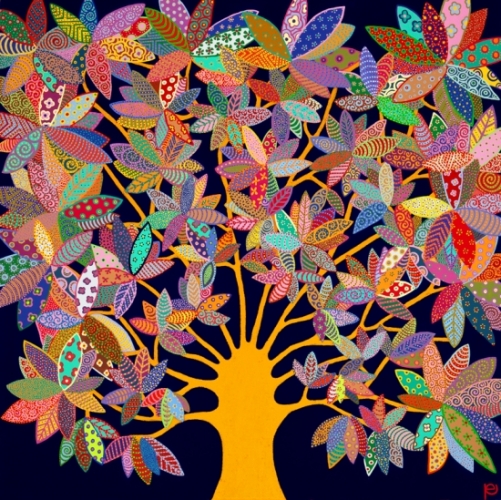 Water Vessel V by ceramicist Hannah Vorrath-Pajak was created as a part of a series for the exhibition Generate 2019 held at JamFactory. The exhibition was a showcase of work from the 2018-2019 JamFactory Associateship Program, of which Hannah was a part. The work was built using a coiling technique, and finished using a glaze Hannah developed that incorporates "wild clay". "Searching for raw materials in nature and incorporating them into my pots is something that inspires and invigorates my practice," Hannah says.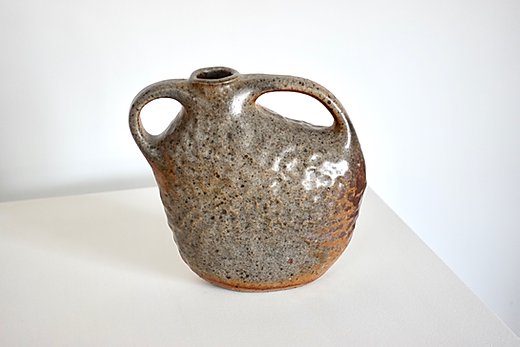 Tracey Wegner creates unique cyanotype artworks, hand made with real flora. Alluring Fern, is an eye-catching cross-section of a wild fern leaf.
"The tiny, detailed leaflets are memorising, full of varying blues and shadows," Tracey says. "This piece offers the viewer a calm and peaceful moment and I love that the splendour from our outside world becomes a part of our modern homes."
Tracey was inspired by a love of nature, manifested during childhood. "I was born and raised in the Riverland and had a wonderful time playing sport, boating on the river, camping and exploring the surrounds."
Tracey creates her works by using a chemical solution painted on paper in a dark room and when dry, the plant material is then arranged on the paper and together they're left in the sun while the paper exposes.
Bianca Smith is inspired by feminine strength and beauty – the Adelaide artist says she's influenced by other women in the arts and is motivated to empower women. Her piece, Bella Flower was created during her artist residency with Australian Fashion Labels, made possible through the Emma Hack Art Prize. It features her signature monotone drawing, enlivened by a splash of colour.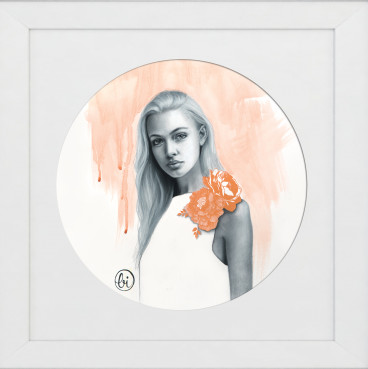 Ceramicist Sonya Moyle creates one-of-a-kind pieces from her studio at JamFactory Seppeltsfield. Her Landscape porcelain vase, which comes in a range of sizes, is inspired by the beauty of natural Australian landscape. Sonya has used ceramic pencils and watercolour washes, covered in a glaze, in beautiful earthy tones.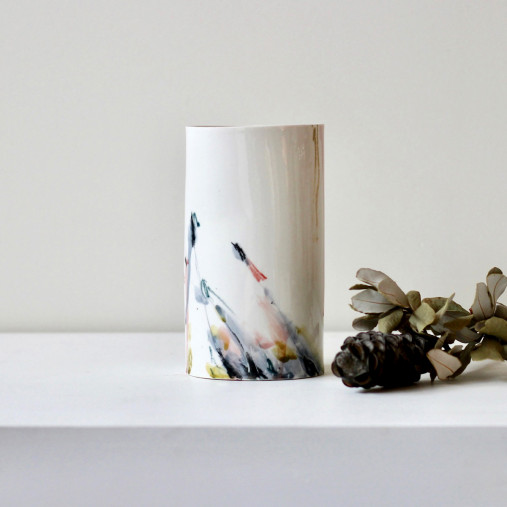 Brooklyn 2 is one of three prints from a series painted by large canvas artist Shannon O'Neill. With a dark base and layered pink, peach, blue, aquamarine and yellow, the print can be hung on its own or with its other Brooklyn buddies. It was inspired by a trip to New York in 2019 – a 10-year wedding anniversary celebration. Shannon is best known for her large, colourful and bold abstract paintings, and she also creates wearable art in the form of jewellery from her Clarence Gardens studio.

Subscribe now
Subscribe Today!
Subscribe to South Australia's biggest-selling magazine, showcasing the best of Adelaide and South Australia.
From only $9 per issue
including free delivery to your door.