Pamper yourself – from your laptop
Sit back, relax and enjoy our beauty picks to pamper your skin and hair for ultimate luxury at home.
How can you go past a product named Wild Mushroom Face Cream? As intriguing as it sounds, the Yard Skincare product is not just a gimmick to garner attention. The face cream features reishi mushroom (regarded by ancient herbalists as the mushroom of immortality), chaga mushroom, elderberry and amia. The concoction helps reduce inflammation, has anti-ageing properties and is packed with vitamin A to fade age spots. All the more enticing is knowing the brand was started right here in SA by local woman Courtney Alderson.
For those days when you don't want a full coverage look, Gemma Vendetta's BB/CC Cream evens skin tone, while hydrating and conditioning. The vegan product doesn't clog pores and can be used pre-foundation or on its own for a colour-corrected, dewy look.
Reb Cosmetics' Celebrity Pink lipstick is the perfect subtle shade when you want to add a little bit of colour. From the SA brand's satin collection, the lipstick is infused with jojoba oil, shea butter and vitamin E. Also from Reb is the Nude Mineral Blush in #1. It blends beautifully and this shade flatters many skin types.
Mat Johnson may be known for his hair artistry, but don't bypass the skincare. The MJ Dry/Mature Deluxe Pack is the perfect all-rounder. There's an exfoliating mask, toning mist, cleanser gel, moisturiser, corrective serum and eye cream. It includes everything you need for your own skincare regime, or makes the perfect to gift to a beauty-obsessed friend.

But of course, you can't go past the MJ hair products either. The Cleanse Shampoo and Cleanse Conditioner are staples to remove product build-up and provide instant softness. All of the MJ haircare products are free from sulphates, paragons, silicones, phthalates and other nasties.

With all that hand-sanitising going on, hand cream is a must. Try The Aromatherapy Co's Therapy Kitchen moisturiser from Living by Design. It has a lovely zesty fragrance with its lemongrass essential oil and avocado, coconut and Kawakawa oils soften the skin. The moisturiser also has SPF15, protecting against sun damage.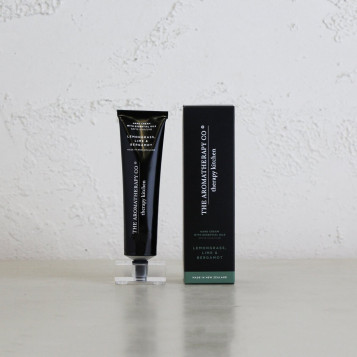 SA haircare brand Evo is a great one to check out, if you haven't already. Their packaging is covered in entertaining descriptions – visit their website to discover the range and I promise you'll be there for ages reading the bottles. Now is a great time to try the Colour Boosting Treatments. There's a punchy range of colours for everyone – your hair will be back to its vibrant self before you know it. Other top picks are The Great Hydrator, a lovely pamper session for your hair, and the Self Indulgence body creme – slather it liberally and let it sink in.
South Australian brand Jurlique is a worldwide success story and their range is ever-expanding, but it's hard to go past their classic Rosewater Balancing Mist. It feels beautifully hydrating on the skin and how gorgeous is that packaging?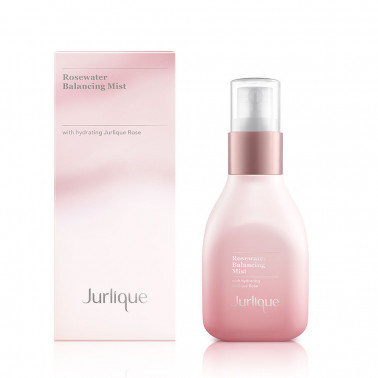 Available at The South Australian Collective, Skin Yoga's Night Dew is another vegan and cruelty-free product, locally sourced in Adelaide. The brand has created a formulation of 100 per cent pure essential and carrier oils to boost hydration. Use the dew before bed to wake up to a natural glow – it even promises to help promote sleep.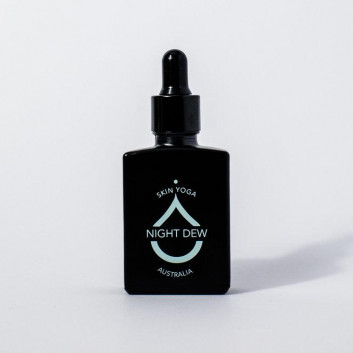 Another find from The South Australian Collective is OrganiQ's Calming Lavender mist. The Kangaroo Island brand has created a mist without alcohol and made from distilled flower petals. You can use the mist on your face, spray on your linen to inhale the calming scent, or even spray on stressed-out pets.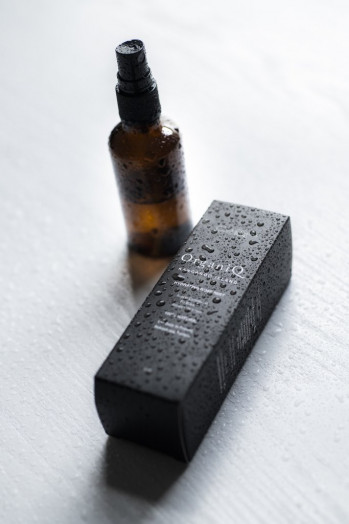 Subscribe now
Subscribe Today!
Subscribe to South Australia's biggest-selling magazine, showcasing the best of Adelaide and South Australia.
From only $9 per issue
including free delivery to your door.