Personal shopper: Up to 50 per cent off in mid-year furniture sale
With so much time spent indoors during the winter months, make sure your home is somewhere you want to be.
The Transforma showroom at Norwood is an inspiring place at any time, but with up to 50 per cent off selected floor stock for the mid-year sale, there's definite cause to visit now.
We asked Transforma's design director Rebecca Wood for some of her favourites from the sale.
A piece close to Rebecca's heart is the Archie dining table, named after her "cheeky" third child, and made in their factory here in South Australia. Archie is best suited to larger dining spaces and features a double-thickness top, balanced on an angled base frame.
"I love the Archie base-frame not only for its captivating design, but also because it's highly practical – it removes the traditional corner leg and allows for a greater seating capacity than the traditional dining table," Rebecca says. All Transforma Collection furniture is 15 per cent off during the sale.
The German-made and designed Alma sofa by Rolf Benz is an absolute favourite of Rebecca's. "The comfort and quality of the fabric is in a league of its own. The modular nature of this range means it can be configured to fit any interior space and is simply a stunner."
Save 20 per cent on all new Rolf Benz orders, or there are even bigger savings across the range, including the 985 coffee table. The table, with a slate and brushed oak top, features a black steel base.
Every entertainer's friend, the On-The-Move side tables by Cane-line are 40 per cent off and allow drinks to be easily carried from the kitchen to living and entertaining spaces. "The handle secures the tray to the base and can then be used to carry the entire table with ease."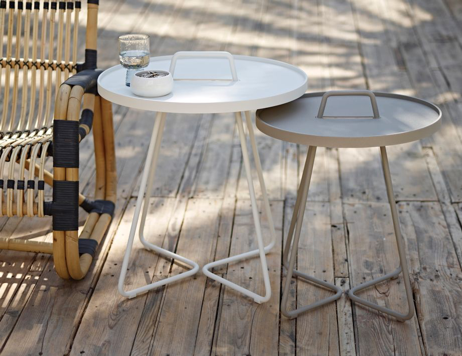 If you're happy to venture into the elements over winter, update your patio or entertaining area with Rebecca's outdoor pick – the Italian-designed and made Ellisse dining table by Varaschin. Rebecca says the kid-friendly scratch-resistant top makes life easy. Pair it with eight dining chairs for $7125 (was $12,399).
Bundle the Cane-line Core outdoor dining table, with solid plantation teak top and aluminium frame with eight Core chairs and two Core armchairs for $7950 (was $14,382) – a massive saving of 45 per cent.
"I love this Danish piece by Cane-line as the teak is as smooth as silk and looks sleek styled with dark grey aluminium chairs," Rebecca says.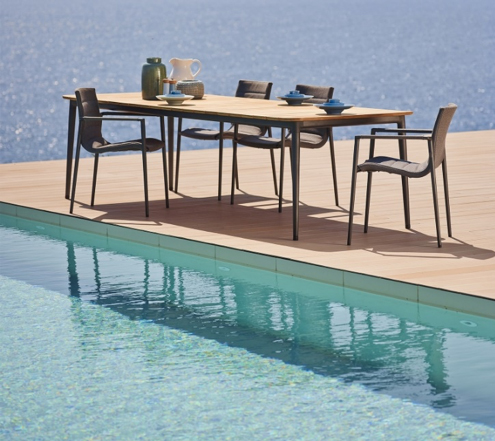 If your business is having a special sales event, email Personal Shopper on editorial@salife.com.au

Subscribe now
Subscribe Today!
Subscribe to South Australia's biggest-selling magazine, showcasing the best of Adelaide and South Australia.
From only $9 per issue
including free delivery to your door.