Congratulations on your wedding! We love it when our readers share the happiest day of their lives with us.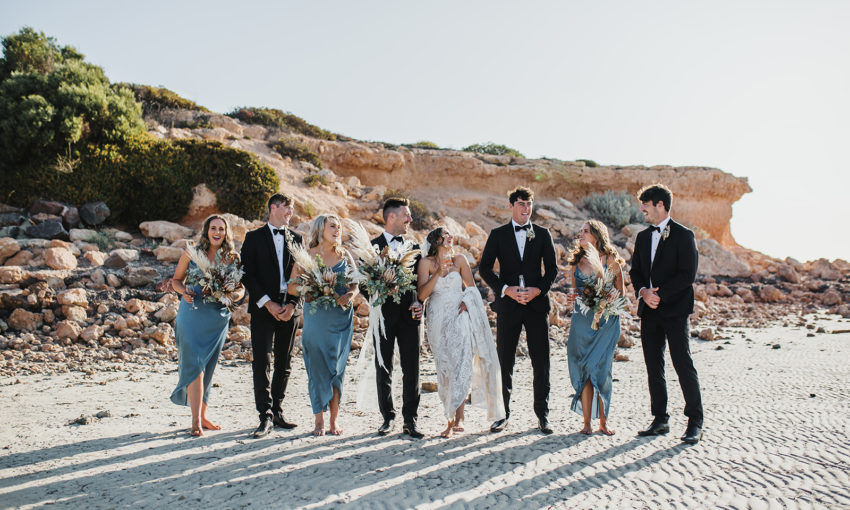 If you would like to submit photographs of your big day for publication in SALIFE and on salife.com.au, please follow the guidelines below:
Please provide the following information:
name of bridal couple (including maiden and married names)
names of everyone in the bridal party
location and date of ceremony and reception
names of the people who made the bridal gown, dresses and suits
names of suppliers, for example, who made the cake, jewellery, professional photography, cars, flowers, etc
any other interesting details about the day, the engagement and the couple's relationship and history together
a few quotes from one or both of you about your favourite part of the day/overall feeling of the day
Please email all wedding submissions or queries to zoe@salife.com.au
Submitted photographs must include:
bridal couple (a few options is preferred)
bridal party, as a group or one each of the bridesmaids and groomsmen
details, for example the cake, the bouquet, the rings, styling, stationery, location, etc
both sets of parents where applicable, preferably not with the bridal couple
a few crowd shots at the ceremony and/or reception
wider scenic shots of the venue(s)
don't forget a list of names (from left to right) identifying the people in the photos!
photographs must be supplied in high resolution (300dpi) format
Please supply images via file transfer (WeTransfer is preferred)
Authorisation for publication of images:
We require permission to publish the images, both from the newly-married couple and from the photographer
Both parties must provide written permission to zoe@salife.com.au
Please note was ask that any wedding in SALIFE is exclusive and not published elsewhere.