December 3, 2020
What's On
What's On: Santa's Wonderland, new cellar door and DIY decor
Christmas celebrations are in full swing in Adelaide, so here are some ways to get into the festive spirit.
Surrounded by vines
The new Peter Teakle Cellar Door in Port Lincoln opens on Saturday, December 5. The $3 million venue, designed by local architect Kym Clarke, mimics the shape of a wine barrel, with more than three kilometres of timber work, curved structural steel and handcrafted stone elements. In the heart of the vineyard, the cellar door seats 50 people and offers guided tasting experiences, led by head winemaker Liz Heidenreich, as well as charcuterie boards and cheese platters with local produce, created by chef Jonathan Sweet.

World of wonder
Santa's Wonderland returns to the Adelaide Showground from today until December 24. The event features three hours of unlimited rides, ice skating, tobogganing, jumping castles, an activity trail and live stage shows. Kids can also feed the reindeer and get a family photo with Santa.
Hands on
Keep little hands busy this weekend, with the Make Your Own Botanical Christmas Decorations workshop at the Adelaide Botanic Garden. The kids can make plant-based ornaments on Sunday, December 6 and 13. If you make it along this Sunday, the Adelaide Youth Orchestra will be on the Plane Tree Lawn from 12pm until 1pm, performing a free concert.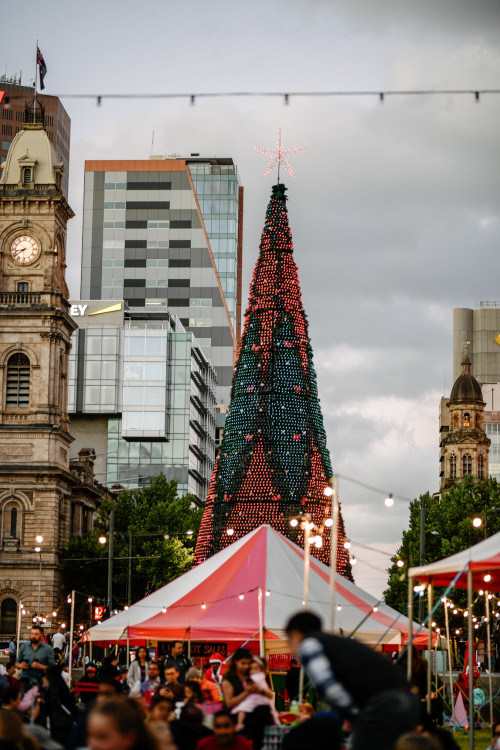 Under the tree
Take in the Christmas spirit on Victoria Square, with a range of activities taking place under the tree this year. Artists will perform on the square on December 4, 5, 11 and 25 for Christmas Sounds, from 7.30pm until 9pm. The Artisans of Adelaide Twilight Markets will feature more than 40 stalls of locally-made items, food and entertainment in the square on December 4 and 5 from 4pm until 9pm. Sunset show Light Up Christmas will be presented by Bamboozled Productions on December 18 and 19, with roving Christmas characters, live musicians and street circus shows. The Empyre Fire Festival will bring fire performances, fire sculptures and an interactive live multimedia show to the space on Saturday, December 12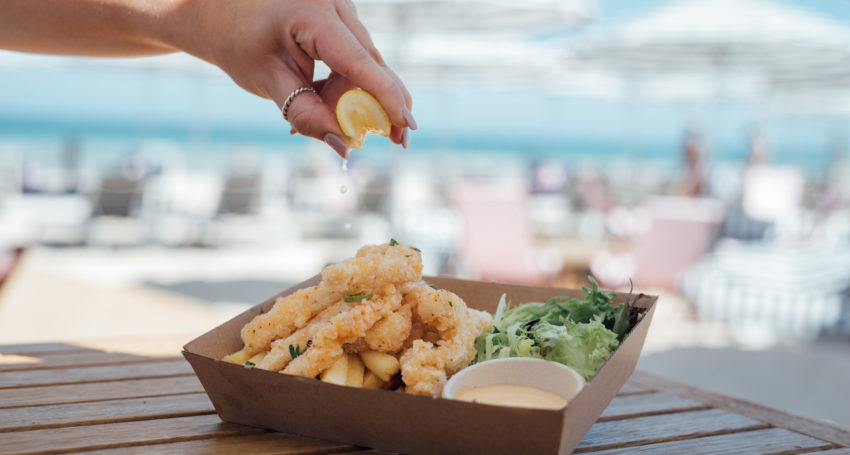 Welcome to the club
The Moseley Beach Club is back at Glenelg, with deckchairs, beanbags and picnic tables for casual dining, and sun lounges and booths ready to be pre-booked online. The Beach Club will be on seven days a week, from 11am to 11pm, until March.
Shady business
Celebrate the start of summer with family and friends on Stratco National Patio Day, while raising funds to support Australians affected by cancer. The event is officially held on the first Saturday of summer, December 5, but you can host any time throughout December.
Lights on
Get your annual dose of Christmas lights viewing on Ninth Avenue at Joslin. More than 70 houses along Ninth Avenue, from Battams Road, Royston Park to Stephens Terrace, St Peters, will light up from Tuesday, December 1. City of Norwood Payneham & St Peters Mayor Robert Bria says they are delighted the residents will once again adorn their homes. "All residents of Ninth Avenue participating in this event should be proud of their contribution towards building a strong community spirit not only in their neighbourhood but across our City," he says.
For more about what's happening around South Australia this summer, pick up the December/January double issue of SALIFE, in newsagencies and selected supermarkets now. 

Subscribe now
Subscribe Today!
Subscribe to South Australia's biggest-selling magazine, showcasing the best of Adelaide and South Australia.
From only $9 per issue
including free delivery to your door.