True to their roots: Dinner with Adriana and Damien
There's nothing more important to Adriana Marmino and Damien Rinaldo than family – whatever form that may take.
An Italian feast is coming together as hairdressers Adriana Marmino and Damien Rinaldo greet guests and put the finishing touches onto their elaborately-decorated dining table.
The couple own Boris the Cuttery on The Parade in Norwood and the vibrant salon is the perfect release for Adriana and Damien's originality.
Their creativity is splashed all over the stunning Beaumont home they built a year and a half ago.
The sleek mixture of concrete, timber flooring and bespoke details throughout are set off by gorgeous styling.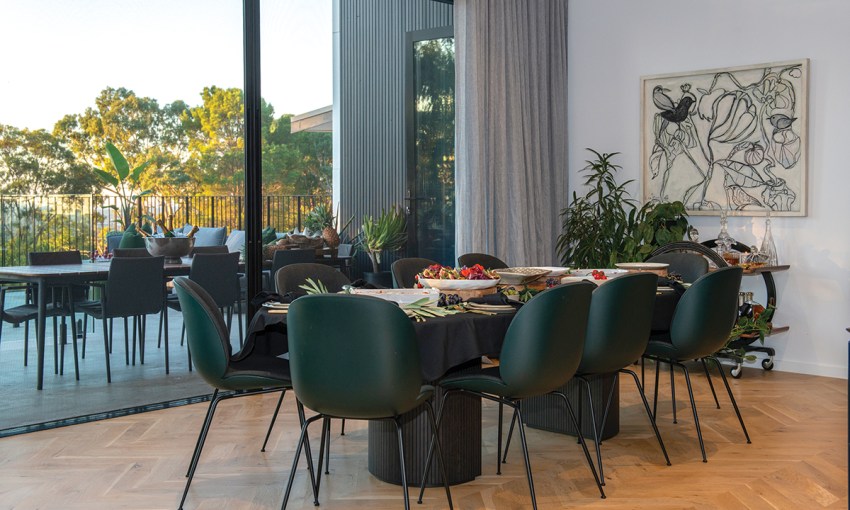 A black bookshelf in the open dining and kitchen stretches to the ceiling and showcases fashion and design books purchased on the couple's travels.
A sunken lounge looks over a sparkling pool and out and down over the foothills.
Damien says they created a multi-level home that separates the generations. "It was inspired by our time spent in Italy, where I loved how the families had layers to the home," he explains.
"One floor was for the family and then they'd have another layer and the nonnas would live on another floor."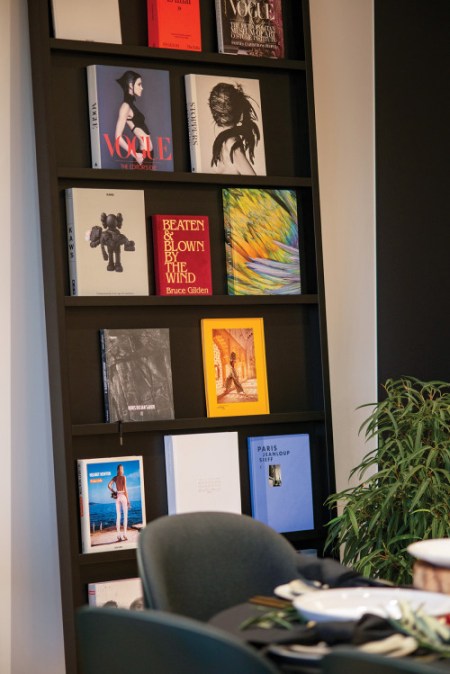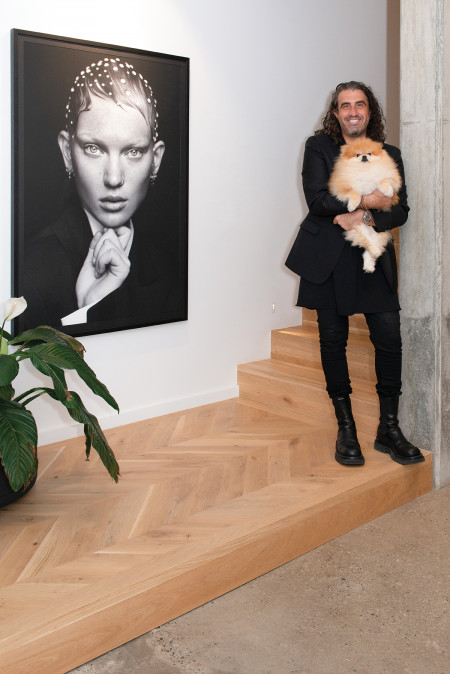 Both Damien's parents were immigrants – his mother from England and his father from Calabria in Italy.
"The Italian side was full of heritage. Nonna would be making homemade pasta, lasagne and cotolette. My mum was a bit harshly judged because she was a real meat-and-three-veg kind of person. All the women on the Italian side dedicated themselves to the kitchen – even the worst cook was a great cook."
Damien keeps the traditions of his family alive each year with pig day. He and his friends gather, starting with the whole animal and working away during the day, culminating in the hanging of the sausages in the shed at night.
Throughout the day, family and friends come together and there's a pasta feast for dinner.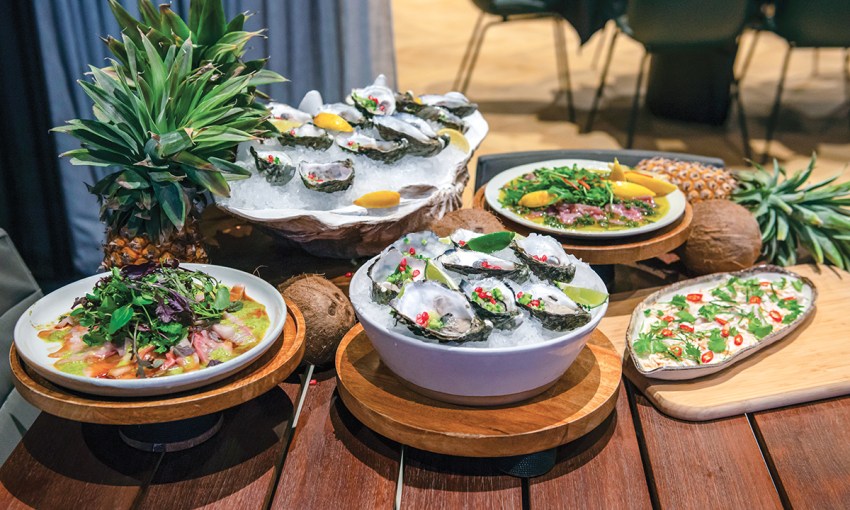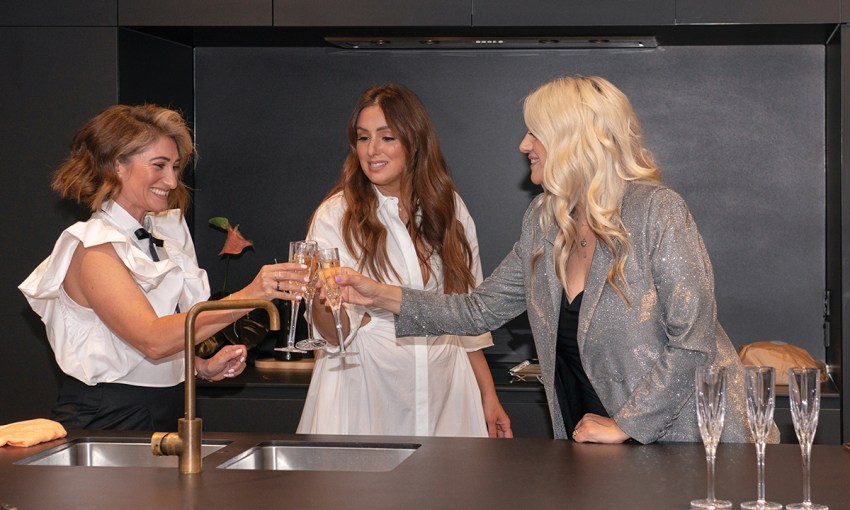 Damien says there was a desire to become "more Australian" for immigrants of Damien's parents' generation.
"Our parents did do these big Italian food days, but they dropped it quite a bit because there were brought up in a time that you wanted to be more Australian than Italian; you just wanted to fit in."
But with Damien and his friends, the tradition is going strong, although not always with the most success.
"We were doing different varieties each year and trying new things. Sometimes it doesn't work out. We did sausage with cinnamon the year before last and it was not good. We've got our staple recipes but we've got more creative and we try to push the boundaries."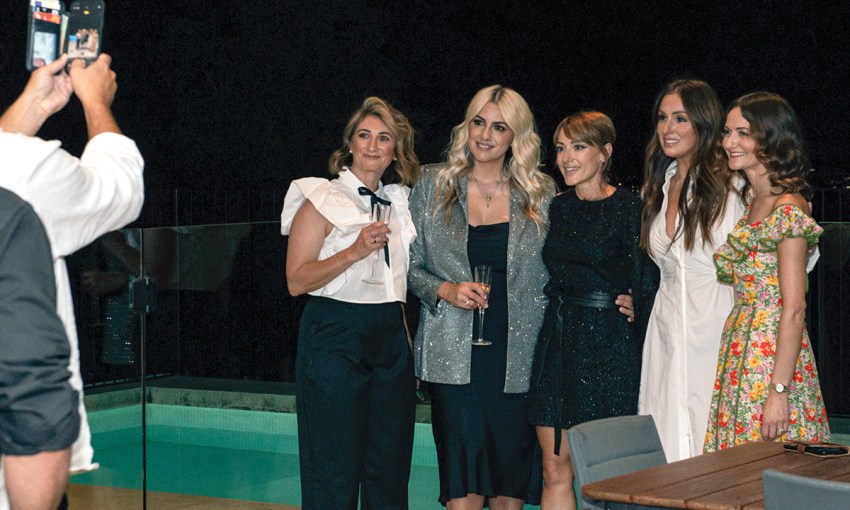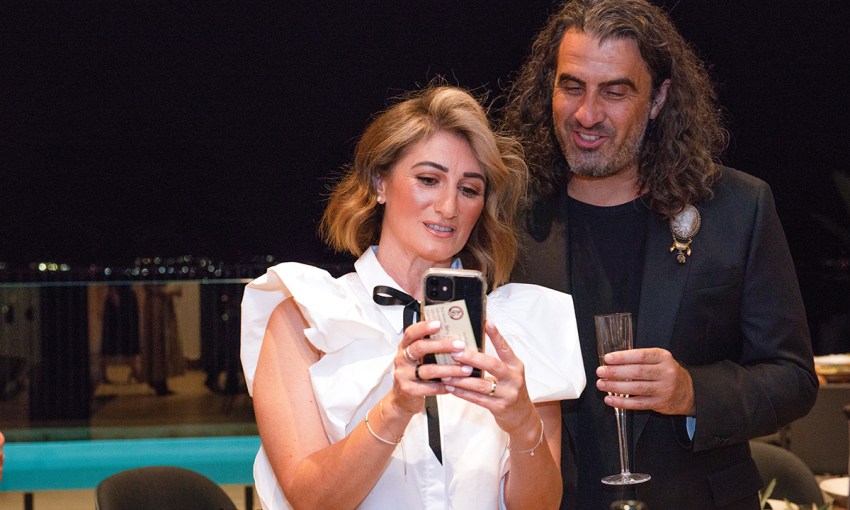 In Sicily, it's all about the pasta, and Adriana remembers sauce days with her family while she was growing up in Perth.
"You'd pretty much make enough sauce to feed a family, plus some extended family, for a good year until the next year comes.
"The tomatoes would arrive in these big boxes and you'd have machines set up everywhere, but they'd all be made by my nonno so everything was handcrafted.
"It was all really loud and definitely a backyard operation. It was like a big conveyor belt of Italians making sauce."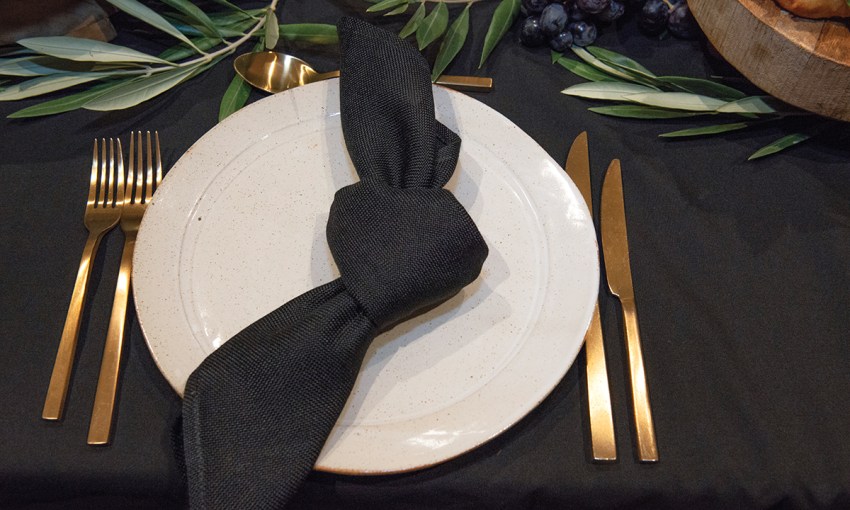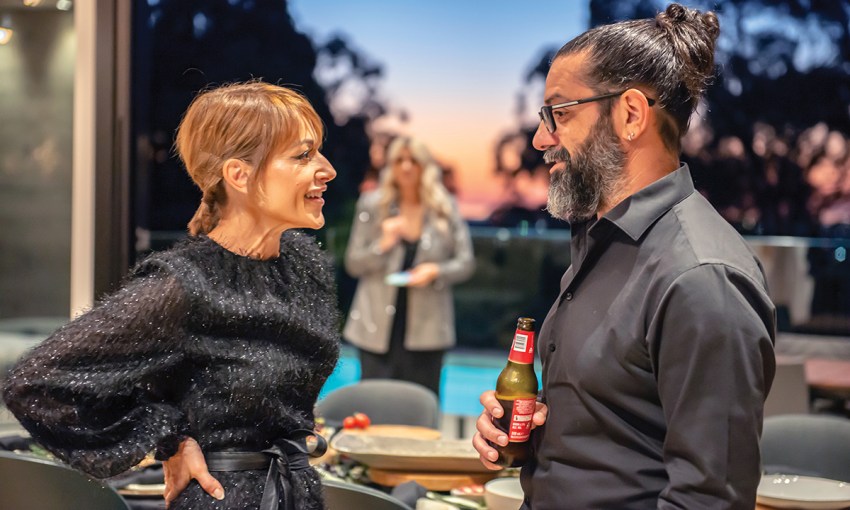 As a child, Adriana spoke Italian before English and family dinners were important in her family.
"We were always seeing our cousins and having family dinners all the time," Adriana says.
"Quite an important part of our lives was making sure everyone was at the table for dinner."
With family heritage from Sicily, Adriana is confident in the kitchen and Damien says her dry carbonara is unlike any other.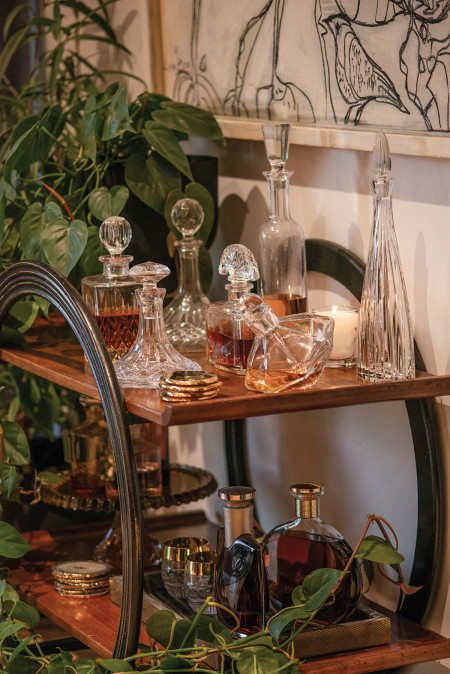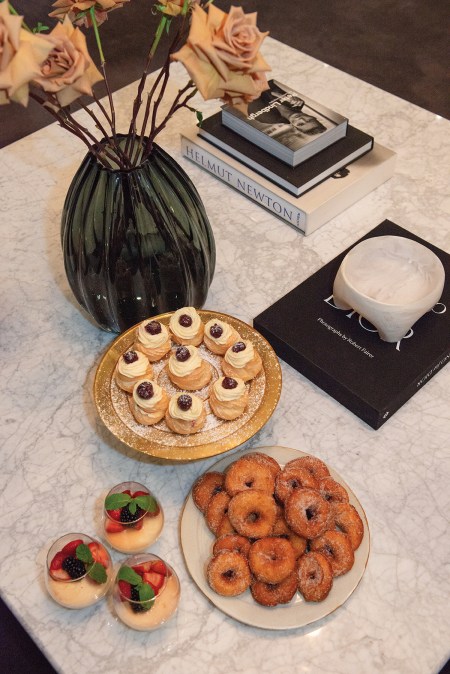 Both Adriana and Damien are international ambassadors for L'Oreal and Damien is a Dyson ambassador. The pair often jet-set with the brands they represent, and have been to shows in Paris, Portugal and Morocco.
Damien, a three-time Australian Hairdresser of the Year award winner, grew up in a family firmly entrenched in the business. He began working for his uncle's chain of Hair Machine salons after dropping out of school and needing to find a trade.
It was the competitive environment in the salon that drove Damien, and when the success came, he began enjoying it more and more.
"They used to do a lot of competitions and awards, and that's something that made me thrive; that winning culture was a big thing."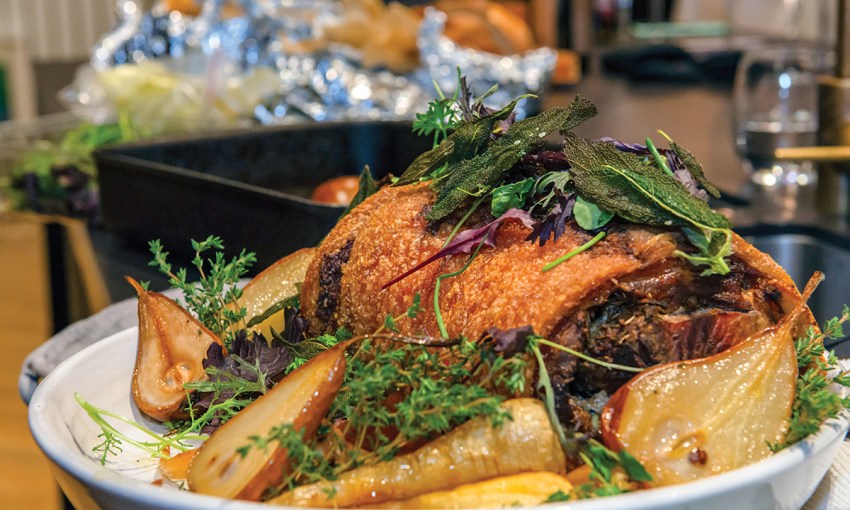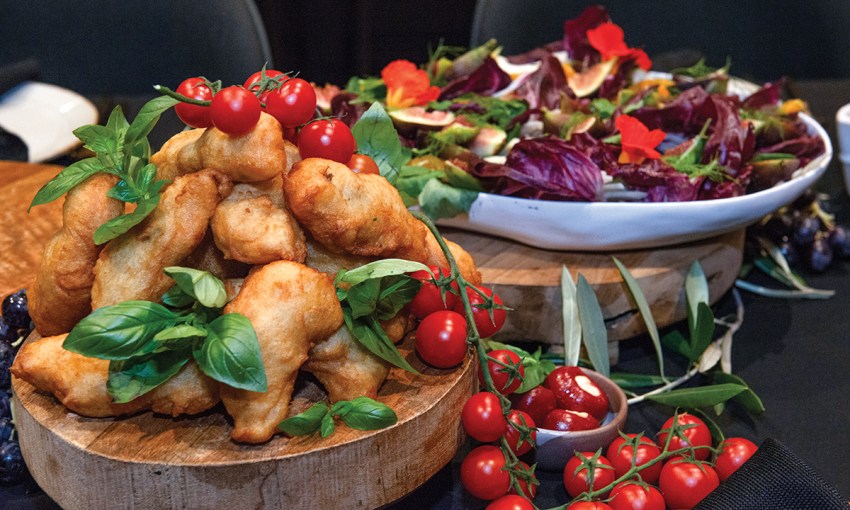 He'd never been on a plane until he won his first hairdressing award and was flown to Melbourne.
"My mum and dad divorced early on. I grew up in housing trust and went to a pretty average school. We didn't have money to travel in my house.
"Now, I've travelled the whole world. It's been pretty incredible to think of the doors that have been opened to me over the years," he says.
Damien later bought into Hair Machine, but being such a huge entity, he found he was focusing less on the creative side, and more on the HR side.
Now, with his own salon, Boris the Cuttery, which he started with his late wife Anne-Marie Garreffa, he says family is his number one priority and the business sits just underneath – although the staff are an extension of his family.
When new employees step through the door, they're usually about 16 years old and beginning their apprenticeships.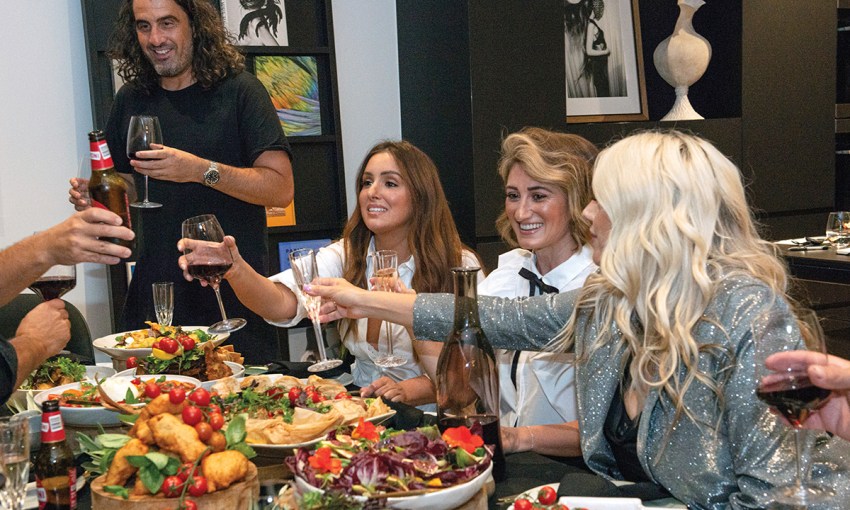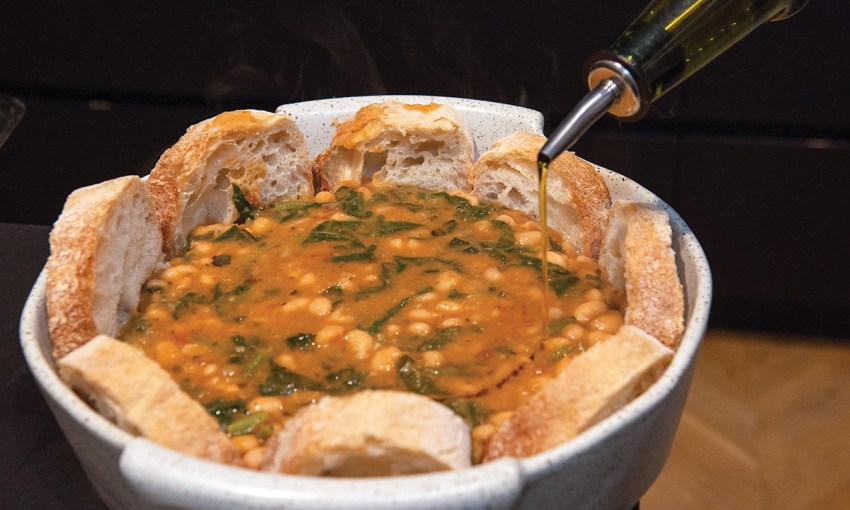 "You're getting them through first boyfriends, going out for the first time, moving out of home," Damien says.
"You're really bringing them up in a nurturing and understanding environment and we pride ourselves on that."
In each other, Damien and Adriana have found a partner with the same work and family values and family life got a whole lot busier recently.
Damien and Adriana met after Anne-Marie passed away and Damien says she looked after his two boys like they were his own. The older boys and now teenagers and baby Sol was born a year and a half ago.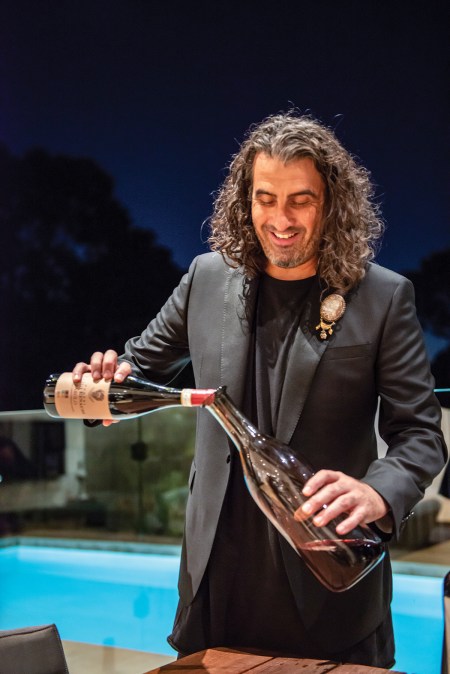 Fatherhood second time around suits Damien, who was 26 when he had his two older sons.
"Being a bit older and having a child is really amazing and refreshing.
"I feel like I have so much more patience. When I was 26, I was in too much of a hurry."
Overlooking the fading light of Adelaide from the balcony, it's Champagne and seafood for starters in perhaps the only shift from the traditional Italian roots for the night.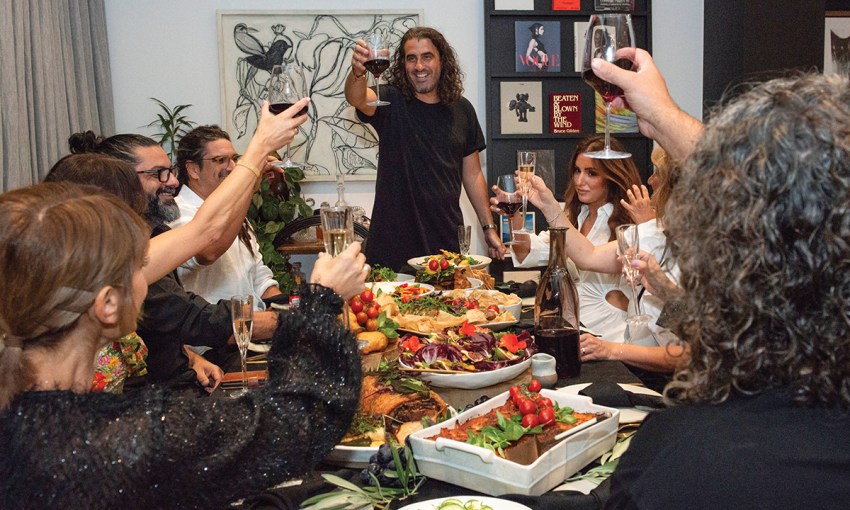 Traditional dishes from the guests' and hosts' families overflow on the dining table – everyone has brought something that touches on their grandparents' recipes.
There's anchovy zeppole, beef cotolette and fresh salads on every inch of the table.
Nancy Coppola is known among the circle of friends as an impeccable cook, although she downplays this as she seasons tonight's fish dish. Nancy was best friends with Anne-Marie, and her husband Tony went to school with Damien.
Everyone jumps in to lend a hand, including John Lupoi, whose company Platinum Developments and Construction built the home.
By the time everyone takes their seats at the table to share their dishes and stories, the sun has well and truly disappeared and the lights are glimmering as everyone clinks their glasses of Italian wine.
This article first appeared in the May 2022 issue of SALIFE magazine.
Subscribe now
Subscribe Today!
Subscribe to South Australia's biggest-selling magazine, showcasing the best of Adelaide and South Australia.
From only $9 per issue
including free delivery to your door.