Recipe: Ricotta gnocchi with sauteed king browns, parsnip puree & sage 
These fluffy, crispy gnocchi with rich, meaty, protein-packed king brown mushrooms will have even carnivores asking for second helpings.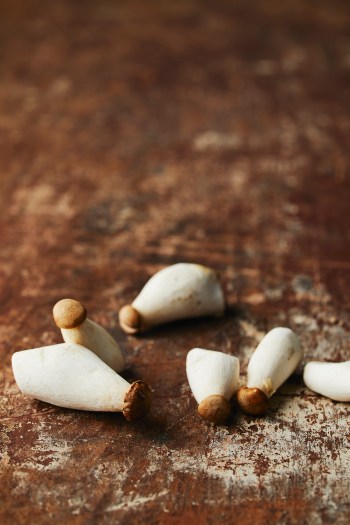 Ricotta gnocchi with sauteed king browns, parsnip puree & sage
serves 4
500g smooth ricotta
1 egg
40g grated parmesan
½ cup plain flour
3 parsnips
400ml vegetable stock (or water)
60ml thickened cream
60g unsalted butter
24 baby king brown
mushrooms, sliced
24 sage leaves
2 garlic cloves, thinly sliced
sea salt & cracked black pepper
shaved parmesan to garnish
Bring a large pot of salted water to the boil. Place the ricotta in a large bowl and add the egg, parmesan and generous pinch of salt. Stir well to combine, adding the flour gradually to form a dough. Place the dough on a floured workbench and divide into quarters. Roll each piece into a 1.5cm diameter sausage and cut into pieces 1.5cm long, place on a floured tray in a single layer. Set aside. 
Peel the parsnips, cut into small pieces and place in a medium saucepan with the stock, season with salt and pepper. Bring to the boil and simmer until the parsnips are tender. Blend until smooth with a stick blender, adding the cream.
Melt the butter in a large frypan over medium heat, add the mushrooms and saute for 2 minutes. Add the sage and garlic and saute for a further 2 minutes. Set aside. 
Cook the gnocchi in the simmering water until they rise to the surface. Drain well. 
Return the mushroom pan to the heat and add the gnocchi. Saute until the gnocchi are golden and crisp.
To serve, spoon the parsnip puree onto a plate and top with the gnocchi and mushroom mix. Garnish with cracked pepper and parmesan shavings.
This recipe first appeared in the May 2020 issue of SALIFE magazine.
Subscribe now
Subscribe Today!
Subscribe to South Australia's biggest-selling magazine, showcasing the best of Adelaide and South Australia.
From only $9 per issue
including free delivery to your door.